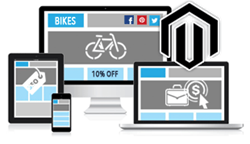 Hire a San Diego Magento Developer
San Diego, CA (PRWEB) June 25, 2014
Sales Secret LLC, a San Diego Magento Developer, is excited to offer e-commerce website vendors the ability to follow up with their customers through automated follow up emails.
With companies of all sizes focusing in on the competitive edge that is obtainable through modern Business Intelligence, a simple follow up can go a long way to enhancing your customer's experience. A Follow Up Email extension offers an invaluable tool to not just build a closer relationship, but to offer relevant follow up sales opportunities.
Features of the Magento Follow Up Email Extension Include:

Track and send notifications to Magento store visitors who abandoned their shopping carts
Restore their carts with just one click on the link sent in the email notification
Links to resume customer session and redirect customers
Easily measure effectiveness of the magento follow up e-mails with important data on click-throughs, restoration of shopping carts and conversion into a purchase. Identify improvements to optimize follow-up marketing messages
Track customers who placed orders by clicking on the emailed link
Track links with abandoned cart recovery statistics
Send email copy to' option which gives ability to track all correspondence sent by the extension
Specify the Google Analytics tracking code for emails sent to customers that have abandoned their cart and analyze the effectiveness of campaigns
Greet customers on birthdays
Create and deploy specially-targeted product promotions based on customer wishlists.
Through planning, efficient coding, relentless implementation, and data analysis, we have been changing the face of e-marketing, stated Robert Hadland, Sales Secret LLC representative. Now with this Event Ticket booking and redemption extension, the game has been taken to an entirely different level customers and retailers completing smoother transactions that exceed both of their expectations.
Sales Secret offers their prospective customers six ways to ignite their sales:
Segment marketing efforts
Optimize for mobile engagement
Build relationships with customers
Localize whenever possible
Act on analytics and available metrics
Cultivate useful loyalty programs
Utilizing tools such as Magento e-commerce website development, custom Magento extension development, and SEO, Sales Secret has been serving their customers marketing and development needs to increase their sales and profitability.
For more information, visit http://www.salessecret.com/california/san-diego-magento-developer.html or call 888 553-9113.