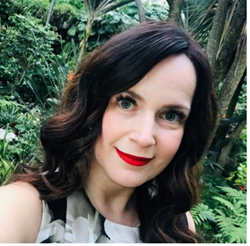 When two or more donors are equivalently matched for HLA, the ABO genotype is frequently used to select the donor for transplant, thus increasing the donor selection rates for registries that perform ABO typing
BUDAPEST, Hungary and CAMBRIDGE, Mass. (PRWEB) September 23, 2019
Global molecular diagnostics company Omixon, headquartered in Budapest with US offices in Cambridge, MA, announce today that Holotype HLA and other Omixon products will be featured among 10 posters and an oral presentation at the annual meeting of the American Society for Histocompatibility and Immunogenetics (ASHI) in Pittsburgh, PA. Omixon's Lunch Symposium on Thursday 09/26 will feature HLA in "Applications Beyond Transplantation" with industry-leading science about the effect of HLA on HIV vaccines, new research into HLA-associated diseases, and the role of HLA pharmacogenomics. Additionally, Omixon will officially announce the Early Access Program for OmniType.
The customer posters highlight Holotype HLA as a robust technology for clinical use within the HLA community (P007, P043, P095, P103, P108) and as an excellent tool for scientific advancement with new discoveries in HLA diversity, particularly in under-represented populations of the Middle East and Africa (P059, P072, P104). Of particular note is the oral presentation by Omixon's collaborators at the Children's Hospital of Philadelphia (OR41) where a novel null HLA-B*40 allele was identified, but with only ~75% of NGS reads supporting this allele. Noting higher than usual noise, further investigation revealed that the novelty was caused by a somatic loss of heterozygosity mutation associated with the Myelodysplastic syndrome (MDS) of the patient, and not the germline genotype. This result was confirmed by additional testing of non-blood samples. As this result influences the search for the appropriate donor, Duke and colleagues demonstrate why it is critical to confirm the presence of novelties in the germline (particularly those creating null alleles) from a non-blood based source.
Richard and colleagues at the bone marrow registry at Hema Quebec presented initial data on their use of Omixon's Monotype ABO kit, which allows molecular characterization down to the allele subtypes for the ABO gene. Their data demonstrated concordance with known samples, but additionally identified previously undescribed mutations in A and O leading to novel alleles. Additionally, one rare genotype was identified in a cord blood sample with an undetermined ABO serology status. "Adding ABO molecular typing to routine HLA typing for registries is hugely beneficial for donor selection" says Efi Melista, Head of Product at Omixon, "When two or more donors are equivalently matched for HLA, the ABO genotype is frequently used to select the donor for transplant, thus increasing the donor selection rates for registries that perform ABO typing". In addition to use by registries, molecular characterization of ABO for samples routinely typed by serology provides a valuable tool for handling challenging samples, where the serological result reveals an unclear or weak antigen, from multi-transfused patients, to confirm rare ABO phenotypes and importantly to confirm ABO null alleles where traditional serology cannot be used.
Omixon will host two major events during the ASHI Meeting: a User Group Meeting (UGM) focused on education, training and technology for existing/new customers by existing customers and a Lunch Symposium featuring presentations from KOLs on leading scientific advancements. Rasmi Thomas of the Walter Reed will highlight her new research on the effect of HLA types on HIV vaccines, while Eszter Lazar-Molnar from ARUP and the University of Utah will discuss the use and advantages of NGS for HLA-associated diseases. Ariella Sasson from Bristol Myers Squibb will describe how HLA data can be extrapolated from WGS and WES data in a high throughput, large scale fashion for use in pharmacogenetics research and the development of companion diagnostics. Omixon will also use the Lunch Symposium to announce the timeline for the Early Access Program of OmniType, the multiplex successor to Holotype HLA and other product improvements. "OmniType has been an eagerly awaited advancement to Omixon's product portfolio" says Dan Mancuso, Market Development Director at Omixon. "While multiplex is the primary feature of OmniType HLA, the amplification time will now be the fastest on the market, and the library prep will be streamlined for the shortest NGS-based HLA typing workflow today".
Labs interested in participation in the Early Access Program for OmniType may email sales@omixon.com for more information and acceptance into the program.
Omixon at ASHI 2019
Sept 23-26 | Omixon will be exhibiting at Booth #219 throughout the conference
Sept 23, 12:00-4:30pm | Interactive User Group Meeting (Room 330, David L. Lawrence Convention Center, Level 3)
Sept 25, 11:00-11:30am | Live PIRCHE demo using Holotype HLA data for epitope analysis (at the Omixon Booth #219)
Sept 24-26 | 30-minute HLA Twin live software demos at the Omixon booth (email support@omixon.com for an appointment)
Sept 26, 12:30-2:20pm | HLA Typing Applications Beyond Transplantation: Disease Associations, Clinical Trials and Pharmacogenetics - Lunchtime Symposium (Room 408-410, David L. Lawrence Convention Center, Level 4)
Omixon featured in posters at ASHI 2019
OR041 | Duke et al. (2019) - Novel HLA Alleles Identified by Next Generation Sequencing Using Blood-derived DNA of Patients with Hematologic Disease may Influence the Search Process for the Appropriate Donor in Hematopoietic Stem Cell Transplantation
P007 | Hardy (2019) - Difficulty in Typing a Novel HLA-DPB1 Allele by NGS
P043 | Kong et al. (2019) - Deceased Donor Typing - Two Methods are Better than One
P059 | Diaz-Rivera et al. (2019) Characterization of the Novel HLA-DPA1*02:07:01:01NEW in a Mexican Mestizo Individual, with Next Generation Sequencing
P072 | Mbunwe et al. (2019) HLA Types in Ethnically Diverse Sub-Saharan African Populations
P095 | Hardy et al. (2019) Strategic Approach for a Successful Next Generation Sequencing Validation for a Small to Medium Size Clinical HLA Laboratory
P103 | Mani et al. (2019) Development and Validation of the Fully Automated NGS Library Preparation for HLA Typing by Hamilton ID Starlet
P104 | Al-Awwami et al. (2019) Validation of Holotype HLA Next Generation Sequencing Kit in Saudi Arabian Samples
P107 | Richard et al. (2019) NGS-base ABO Genotyping USING Omixon's Monotype ABO on the Illumina MiSeq
P108 | Henderson et al. (2019) Lessons Learned from Automation of Next Generation Sequencing HLA Typing Assay
P182 | Tran et al. (2019) Precision of Next Generation Sequencing HLA Genotyping for a National Epitope Matching Program
About Omixon
Omixon is a global molecular diagnostics company, headquartered in Budapest, Hungary, with US offices in Cambridge, MA that commercializes disruptive technologies for clinical and research laboratories. Omixon's flagship product, Holotype HLA, is the world's leading NGS-based HLA genotyping product that delivers the most accurate high-resolution HLA genotyping available, and is used in more than 45 hospitals worldwide. Omixon's research software, HLA Explore analyzes data from any sequencing technology and determines HLA genotypes from Whole Exome/Genome Sequencing experiments. Omixon maintains an active grant-funded research program with a product pipeline focused on pre- and post-transplantation, and HLA genotyping applications beyond transplantation. For more information, visit http://www.omixon.com