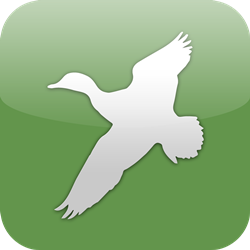 "We are very excited about the new updates we have made to HLRBO, and we are especially excited about our new affiliate program. It provides local leasing companies with the opportunity to reach a national audience and build an additional revenue stream for their leases."
MINNEAPOLIS (PRWEB) May 27, 2021
HLRBO, the nation's premier hunting network, is rolling out two new programs that will help hunters, landowners, and local hunting companies alike.
The new program is called the HLRBO Affiliate Program, in which local hunting lease companies can sign up to be an HLRBO Affiliate. Affiliates are granted exclusive rights in the state their leases are located.  
Additionally, the hunting lease company's listings are continually posted on HLRBO.com, where they will be exposed to thousands of hunters nationwide. The hunters pay $149.95/year to be granted exclusive access to affiliate leases and all other leases on HLRBO. 
HLRBO CEO Heath Schubert said, "We are very excited about the new updates we have made to HLRBO, and we are especially excited about our new affiliate program. It provides local leasing companies with the opportunity to reach a national audience and build an additional revenue stream for their leases."
The program is completely free for affiliates to sign up for and post their leases, and HLRBO will handle all marketing for its affiliates.
For information on the HLRBO Affiliate Program, http://www.hlrbo.com
ABOUT HLRBO
HLRBO is the premier online hunting lease network. HLRBO'S mission is to be the first stop for hunters searching for a place to hunt. To fulfill that mission HLRBO provides listing options for private land owners, hunting businesses, hunting guides, and public land. HLRBO provides the flexibility for land owners and businesses to set their pricing and availability based on a traditional year lease, a monthly rental, weekly rental, daily rental, and even by hunting season. This makes it easier than ever for hunters to find the hunting opportunity they are searching for while giving land owners and businesses the flexibility they desire.