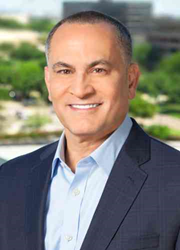 We are thrilled to work with Triple-S to deliver forward-thinking utilization and care management solutions.
IRVING, Texas (PRWEB) August 14, 2018
HMS (NASDAQ: HMSY) and Triple-S Salud Blue Cross Blue Shield of Puerto Rico have entered a five-year agreement to leverage HMS' Essette care management software solution to help provide better care for health plan members. Enhancements will include near real-time data feeds and real-time authorizations; mobile functionality; and advanced analytics business intelligence tools. The solution also will enable daily insight into individual member risk; facilitate predictive spending analyses; identify and close gaps in care; and empower provider benchmarking and oversight.
"Triple-S aspires to set the standard of care for health plan members and is committed to implementing tools that will help us continue to be innovative and to deliver care more efficiently," said Madeline Hernandez-Urquiza, Triple-S Salud and Triple-S Advantage' president. "By partnering with HMS, we are able to leverage the Essette care management solution to provide better care to our members when they need it most."
Intuitively designed by Care Managers, Essette delivers a full range of case management, population health, utilization management and business intelligence capabilities that focus on improving the quality of care while reducing costs. The flexible web-based modules, which are used by leading managed care and care delivery organizations, are easily implemented and integrated with existing software platforms.
"We are thrilled to work with Triple-S to deliver forward-thinking utilization and care management solutions," said Bill Lucia, HMS' chairman and CEO. "Essette offers the next wave of innovative case management systems that enable health plans to effectively manage costs while improving the quality of care for their members."
About HMS
HMS advances the healthcare system by helping payers reduce costs and improve health outcomes. Through our industry-leading technology, analytics and engagement solutions, we save billions of dollars annually while helping health plan members lead healthier lives. HMS provides a broad range of coordination of benefits, payment integrity, care management and member engagement solutions that help move the healthcare system forward. Visit us at http://www.hms.com or follow us on Twitter at @HMSHealthcare.
About Triple-S
Triple-S is the leader in health insurance and the largest health insurance company in Puerto Rico. For over 60 years we have focused on giving special attention to quality to keep the company at the leading edge of health and technology to assure our present and future. We were the first company to offer a health plan with an open access network. We work hard to fulfill our commitment of providing services to all market segments and feel proud that in our hands lies the responsibility of taking care of 1 million members. Visit http://www.salud.grupotriples.com/en/ for more information.