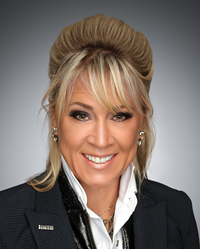 Yvonne has delivered multimillion-, and billion-dollar projects globally, and is a proven aviation leader with a unique understanding of our industry.
LOS ANGELES (PRWEB) November 01, 2019
Yvonne Bilshausen, vice president and national aviation architecture principal, has been named aviation leader for HNTB Corporation's West Division. She is based in Los Angeles, and specializes in strategic planning, project leadership and client management on aviation infrastructure programs for numerous airlines and airports.
In her expanded role, Bilshausen leads development and implementation of the firm's aviation strategy in the West. She develops client service plans, leads project pursuits, provides representation within the aviation industry, and collaborates with local offices and the national aviation practice to support aviation pursuits and clients throughout the country.
"Yvonne has delivered multimillion-, and billion-dollar projects globally, and is a proven aviation leader with a unique understanding of our industry," said Wayne Feuerborn, HNTB West Division president. "She has been instrumental in growing the firm's aviation practice nationally and we look forward to supporting her in this expanded role in the West Division."
Bilshausen has two decades of aviation infrastructure experience including passenger terminal and concourse design; lounges and tenant improvements; construction administration and management using various delivery methods; program management and project controls; as well as aviation business and financial consulting. She has extensive experience working with major airlines on various programs at some of the world's busiest commercial airports.
Prior to joining HNTB, Bilshausen served in a planning, design, construction and program management leadership role for a national architect/engineer/contractor firm. Her previous experience also includes working for London's Heathrow Airport where she was responsible for the design and sustainable delivery of the new Terminal 2B as well as the extensive refurbishment of Terminal 3. She also significantly contributed to O'Hare Modernization, Capital Improvement and World Gateway Programs at Chicago O'Hare International Airport.
Bilshausen earned both a Master of Architecture degree, with emphasis on project management and sustainable design, and a Bachelor of Architecture degree, with a concentration on building technology, from the University of Illinois at Chicago. During her undergraduate studies, she attended the École Nationale Supérieure d'Architecture in Versailles, France.
HNTB's many signature aviation projects include: Phase 1 South Terminal C at Orlando International Airport; United Airlines' Terminals 7 & 8 at Los Angeles International Airport; Tom Bradley International Terminal at Los Angeles International Airport; The Green Build, Terminal 2W at San Diego International Airport; Wichita Dwight D. Eisenhower National Airport Terminal; Concourses A-West & B-West at Denver International Airport; Air Traffic Control Tower & Terminal 1 at San Francisco International Airport; Santa Barbara Airport Terminal; and the Curbside Expansion Program at Tampa International Airport.
About HNTB
HNTB Corporation is an employee-owned infrastructure firm serving public and private owners and contractors. With more than a century of service in the United States, HNTB understands the life cycle of infrastructure and addresses clients' most complex technical, financial and operational challenges. Professionals nationwide deliver a full range of infrastructure-related services, including award-winning planning, design, program management and construction management. For more information, visit http://www.hntb.com.