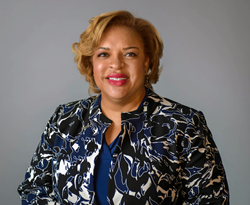 KANSAS CITY, Mo. (PRWEB) July 23, 2018
A new HNTB Corporation Viewpoint discusses the importance of positive passenger experience on public transportation, and ways transit agencies can gain greater insights into people's needs, common obstacles and what they value most.
The Viewpoint, "Understand your customers' needs and they'll say yes to transit," is authored by Kimberly Slaughter, HNTB national transit/rail market sector leader and senior vice president.
According to Slaughter, with increasingly prevalent Transportation Network Companies, and technologies that help people orchestrate transit access, transit agencies have an opportunity to elevate public transportation's value to its highest level ever. Agencies can consider partnerships to accommodate door-to-door trips, focus on convenience and comfort, deploy bus transit, and engage in other approaches that help reveal passenger needs.
To see more HNTB thought leadership and media content, visit the firm's transit and rail media kit.
About HNTB
HNTB Corporation is an employee-owned infrastructure firm serving public and private owners and contractors. With more than a century of service in the United States, HNTB understands the life cycle of infrastructure and addresses clients' most complex technical, financial and operational challenges. Professionals nationwide deliver a full range of infrastructure-related services, including award-winning planning, design, program management and construction management. For more information, visit http://www.hntb.com.