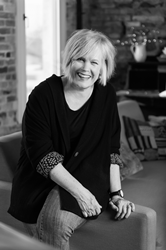 Author shares Lessons learned in letting go
DALLAS (PRWEB) November 02, 2021
Holding on Loosely: Opening My Hands, Lightening My Load, and Seeing Something Else by Dana Knox Wright was written as a response to a question she asked herself: "What freedom and joy might be waiting for me on the other side of clinging?" The stories are the inspiring answers to the question––drawing a conclusion that when we turn loose we find more of everything that really matters and less of the things that steal joy.
Now through a series of warm and engaging, yet at times painful stories, Wright in a particular season of her life invites readers inside her personal journey of tracing her steps back to faith and seeing something else unfold. Stories filled with insightful wisdom she hopes will inspire and instill confidence in all women, regardless of age, to give themselves permission let go of things that tend to hold them back in life in order to see something else.
Dana's conversational writing style speaks truth that may not always be comfortable––but is greatly needed. "You'll come away inspired to live with greater understanding and ultimate peace," says Ronne Rock, author of One Woman Can Change the World.
This is one woman's history of holding on and her stories of turning loose. A book that could not have been written in her twenties or her thirties. Nor could it have been written in her forties. These individual stories were actually meant to be a whole. Together they weave a bigger picture.
Tara Royer Steele, author of Eat. Pie. Love. says, "I felt like Dana had been living my life, and walking in my shoes. The stories felt like soothing balm for my heart, a gentle reminder that I'm not alone on this journey. We are all in this together, and we can share our stories to encourage others to keep going."
Wright has learned to expand on life and not diminish activity because of age. She has learned how to walk through a season, turning loose of things, and creating new adventures. She has embraced age and waging war against her comfort zone.
Books are available online and in bookstores.
To learn more, visit: http://www.danaknoxwright.com
About Dana Knox Wright
Dana Knox Wright began letting go of fear at fifty. It's the decade where, in an odd twist, Sandra Bullock asked for her autograph—the decade she began hiking to places with seriously wild animals, rafting in crazy rivers and eating wild blackberries with only mild concern rabid foxes eat from the plants, too. After a long career in radio voiceover, she found a passion for spreading goodness and living to the full. She has offered readers encouragement, hope and sisterhood for almost ten years through her essays published on her blog. Dana holds a degree in Journalism from The University of Texas at Austin, and is the author of Saving Stories: Afternoons with Darrell (2017). She is the mother of three adult children and three grandchildren, and currently lives in a small river town in the Texas Hill Country with her husband and an English Mastiff named Pearl.
# # #