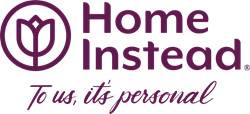 This time of year is about making memories and cherishing the time we have with one another. By planning ahead, being flexible and finding ways to minimize feelings of stress, caregivers can look forward to holiday festivities instead of dreading them.
OMAHA, Neb. (PRWEB) December 21, 2020
The holiday season is officially upon us, marking that special time of year filled with family festivities, gift giving and time off from work. However, for those acting as a family caregiver, the season of peace and joy can be a stressful time that disrupts daily routines. This year, with the ongoing presence of COVID-19, holiday stress and caregiving duties may reach a new level. And as families plan to celebrate differently, caregivers must consider the health and safety of their senior loved ones, while ensuring they feel included this season.
Managing caregiving duties on top of outside stressors – such as holiday shopping, decorating and connecting with family members – can take a physical and emotional toll on caregivers. According to a survey from AARP, nearly seven in 10 caregivers say it is emotionally stressful to care for their loved one during the holiday season. Even more, over 85% of caregivers plan to make at least one holiday-related change or adjustment to their typical routine in order to accommodate for their caregiving duties.
"This time of year can be an overwhelming time for anyone, but adding caregiving responsibilities to an already long list of activities that may include children at home, demanding work situations, and now concerns around COVID-19, this year can be particularly challenging," said Lakelyn Hogan, Ph.D., gerontologist and caregiver advocate at Home Instead. "It's imperative that caregivers know there are things they can do to lower stress while amplifying the holiday spirit."
This season will most likely not look like what we would prefer. With social distancing and virtual celebrations, the holiday stressors caregivers deal with are still there and may be amplified this year. It's important to not only find ways to mitigate this stress but to also enjoy the season.
Hogan suggests the following tips for caregivers who are feeling anxious about the holidays this year:

1. Take care of yourself. As caregivers, it can be easy to get caught up in a flurry of holiday duties on top of day-to-day caregiving responsibilities. Make time for yourself, take a breather and find ways to recharge. This could include going for a walk, watching a holiday movie or enjoying some festive treats.
2. Be flexible. This season can be jam-packed with personal and religious commitments, which can be a lot of responsibility for family caregivers to take on in a few short weeks. This year, embrace the smaller or cancelled commitments and view this time as an opportunity to slow down and eliminate some responsibility. To further help minimize the number of demanding situations, make a list of responsibilities that are important to continue, adapt or let go.
3. Make safe choices. Once you have identified your top priorities, plan on how you can meet these expectations safely and responsibly, whether that is hosting a virtual family gathering, contact-free gift delivery, or spending the holidays quietly at home. Consider reviewing the CDC' s latest guidelines when deciding how to celebrate this year.
4. Connect with other caregivers. Caregivers experience many of the same emotions and challenges. There are Facebook groups specially designed for family caregivers that offer a support system of others who can share best practices and inspiration for the holiday season.
5. Be resourceful. If you are feeling too overwhelmed, this may be the time to reach out for extra help. Ask family or friends if they are available to assist in caring for your loved one or take advantage of professional in-home senior care services.
This time of year is about making memories and cherishing the time we have with one another. By planning ahead, being flexible and finding ways to minimize feelings of stress, caregivers can look forward to holiday festivities instead of dreading them.
For more helpful tips and information on how to avoid stress and enjoy the season, visit http://www.caregiverstress.com/stress-management/family-caregiver-stress/.
ABOUT HOME INSTEAD
Founded in 1994 in Omaha, Nebraska, the Home Instead® franchise network provides personalized care, support and education to enhance the lives of aging adults and their families. Today, the network is the world's leading provider of in-home care services for older adults, with more than 1,200 independently owned and operated franchises that provide more than 80 million hours of care annually throughout the United States and 13 other countries. Local Home Instead offices employ approximately 90,000 CAREGivers℠ worldwide who provide basic support services that enable older adults to live safely and comfortably in their own homes for as long as possible. Home Instead franchise owners partner with clients and their family members to help meet varied individual needs. Services span the care continuum – from providing personal care to specialized Alzheimer's care and hospice support. Also available are family caregiver education and support resources. Visit HomeInstead.com. Connect with us on Facebook and Twitter.