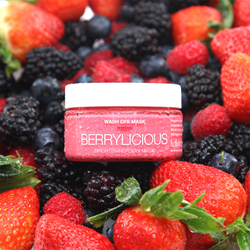 There are 3 important things that contribute to maintaining skin's youthful appearance. You must improve skin's elasticity, increase skin's moisture level and protect skin's natural barrier. - Dr. Kwon Seung Bin
LOS ANGELES (PRWEB) July 15, 2020
HollyHoux, a new skin care company in Los Angeles launches their new line of healthy and innovative beauty products. After years of product development, HollyHoux's high standards create products that are genuinely helpful for skin's health and truly enhance its beauty using natural ingredients. With a R&D team that has been active in the industry for over 30 years, HollyHoux is a new brand, but not new in the skin care game. The beauty market has its players, but new brands like HollyHoux are creating a much deserved social buzz due to its highly anticipated release of its brand new line of Korean skin care products. HollyHoux focuses on seamless solutions using top-quality ingredients and its team stands firm in their passion to bring a new take on our daily skin care routines.
HollyHoux's products include their exclusive REVERSALINE skincare line, a clean and cruelty-free family of pre-cleansers, toners, and skin boosting serums. Further, offering an innovative cool liquid cushion and convenient travel and gift sets. HollyHoux is proud to stand behind their skin care products specially designed to provide a light, refreshing experience for its all its users.
HollyHoux understands that your skin is the largest organ, and that fact makes it important to maintain high-quality, safe to use, and effective products that are made with the best ingredients available. With ingredients like Sodium Hyaluronate, an antioxidant that helps replenish and restore skin, and Allantoin, that helps soothe the skin, HollyHoux stands for ingredients that promote healthy skin through healthy ingredients.
HollyHoux recommends creating a daily routine to ensure that skin maintains healthy and replenished it no matter the season, climate, or even time of day.
For more information on HollyHoux's new skin care products, visit http://www.hollyhoux.com. For interview inquiries please contact Hannah Smith at TackMedia.com.