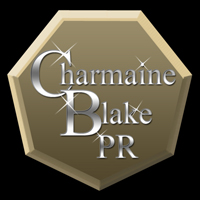 BEVERLY HILLS, Calif. (PRWEB) January 29, 2020
Charmaine Blake PR Firm | Serving Clients Internationally for Over 10 Years Hollywood Tribute & Charmaine Blake present:
RED CARPET OSCAR VIEWING DINNER & AFTER-PARTY
What: TV & FILM STARS
INCLUDING OSCAR WINNERS & NOMINEES
When: SUNDAY, FEBRUARY 9th, 2020
Where: THE BEVERLY HILTON HOTEL
9876 WILSHIRE BLVD, BEVERLY HILLS
Charities:
BETTER VISION FOR CHILDREN FOUNDATION FABER RYAN YOUTH FOUNDATION
Several Oscar Winners and Nominees attending the Hollywood Tribute & Charmaine Blake's Oscar Viewing Dinner & After Party with our Ultra-Gold Celebrity Gifting Lounge Hollywood, CA - The Hollywood Tribute & Charmaine Blake's red carpet 'Oscar Viewing Dinner and After-Party' with our Luxury Ultra Gold Celebrity Gifting Lounge, will take place on Oscar Night, Sunday, February 9th, 2020. The event - an elegant and decadent black-tie affair, surely not to be missed - will be attended by several Hollywood luminaries who have both graced the silver screen and enhanced artistic excellence of the film history.
"We are positively thrilled to host this event at the elegant Beverly Hilton Hotel. It will be the epitome of elegance and élan. We are decking it out with such panache that attendees will truly feel as though they're attending the Academy Awards. We are delighted to have supremely talented television stars, past and present Oscar winners, nominees, and top, elite members of the media coming together to celebrate the Academy Awards. This event will be hosted by the hilarious comedian, Michael Blackson, who stars opposite Eddie Murphy in the upcoming 'Coming to America' sequel.
We will be honoring Tom Caltaldo, Founder of 'Better Vision for Children Foundation' with his crusade in 2020 to help children all over the world get 20/20 vision to "See Better and Learn Faster".
We will also be honoring Dr. Jay Faber, Founder of the 'Faber Ryan Youth Foundation' which provides mentoring programs and experiences to empower young people with the skills and resilience to succeed in the entertainment industry and life.
This black-tie affair will be replete with an elegant dinner, passed hors d'oeuvres, wine, and spectacular items for auction from Kobe Bryant, David Beckham, Taylor Swift, and many others.
MANY CELEBRITIES EXPECTED
GERALD CHAMALES [Producer, "The Irishman"]. JOHN RATZENBERGER [Star, "Toy Story 4"]. KATHRINE NARDUCCI [Co-Star, "The Irishman"]. NICK VALLELONGA [Double 'Best Picture' Oscar Winner for "Green Book" 2019 - Screenwriter, Producer]. JOE CORTESE [Co-Star 'Best Picture' Oscar, "Green Book" 2019]. DAVID PERMUT [Producer, Double Oscar Nominee "Hacksaw Ridge" 2018]. JOHN SAVAGE [Former Oscar Nominee, "Deer Hunter"]. GWEN HOLLANDER [Actress, with Large Recurring Role in Showtime's Hit Series "Kidding", alongside Jim Carrey]. LISA LINKE [Star in ABC's Hit TV Show "Bless This Mess"]. VICTORIA KONEFAL [Star in "Days of Our Lives" as Bo and Hope's Daughter - she received her first Daytime Emmy Nomination for Best Younger Actress]. JAICY ELLIOT [Plays Dr. Taryn Helm fan favorite and cult-classic hit series, "Grey's Anatomy"]. NICK CANNON [The Masked Singer on FOX]. DANNY GLOVER [Cold Case]. AND OTHERS.
Press Check-In: 2:00 PM
Red Carpet Arrivals: 3:00 PM
Event Begins: 4:00 PM
Event Concludes: 11:00 PM
Valet On Site: Optional
On-Site Contact: Charmaine Blake (charmaine@charmaineprfirm.com)
310-926-5864