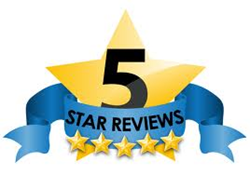 The home automation system reviews on securitysystemreviews.com are useful and insightful for curious consumers in the security system industry.
San Diego, California (PRWEB) May 29, 2014
Security System Reviews has recently released its 2014 reviews of the best home automation security systems in the industry to help readers in their security system purchase. For this year, Vivint Security, FrontPoint Security, Protect America, and ADT Home Security made it to the review site's list of the leading home automation security system companies.
SecuritySystemReviews.com has decided to create this list of top security system companies because of the rising popularity of home automation technology. With most home security systems now combining this latest innovation to their alarm and security systems, it highly recommended that readers learn more about these companies and take advantage of the increased functionality of security systems with home automation features.
SecuritySystemReviews.com have also underscored in its general home automation system reviews the importance of choosing a company that specializes in home automation technology rather than going for local internet or cable companies that offer similar services. The review site has made sure that all the security system companies in this year's list provides quality home automation technology and tons of extra services to enhance home security systems.
SecuritySystemReviews.com has also revealed that their experts choose the best home automation systems using exactly the same process in making all the other security system reviews in their site. The process involves secret shopping, writing comprehensive reviews, and then working together and voting unanimously to rank the best home security systems. These are the steps that the staff has undertaken to be able to yield reviews that are highly significant to potential security system buyers.
Unlike other security system review sites, SecuritySystemReviews.com's has formed a team of security industry experts that have the knowledge and expertise to back its home automation system company reviews and recommendations. This is in line with its goal of producing trustworthy and unbiased reviews to readers.
Complete reviews of each of the top home automation security companies and more information about SecuritySystemReviews.com's selection and review process are now available on the site for free.
About SecuritySystemReviews.com
SecuritySystemReviews.com is the one stop shop for all kinds of security system reviews that could help potential security system owners in making the right purchasing decision. Backed by a team of experts, it provides fair and thorough reviews that are accurate and up-to-date.
# # #