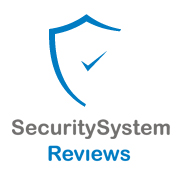 With the growing popularity of home automation systems it is important for consumers to conduct the proper research prior to making their purchasing decision.
Charlotte, North Carolina (PRWEB) December 13, 2013
Home automation is tremendously popular right now, and that's for good reason—by taking advantage of the newest technology homeowners can enjoy tremendous advantages that in previous years would have cost tens of thousands of dollars. Now, home automation systems are readily available and provide numerous features, for a fraction of the cost.
Many of the nation's best home security systems companies offer home automation systems, including ADT, Lifeshield and Vivint. The home security team at SecuritySystemReviews.com has created a list of tips to help make it a bit easier for consumers when they're ready to buy one of these systems.
1. The first step is to be clear on what's needed in an automation system. They can serve a variety of purposes, from acting as a top home security system, to creating a home theater system, and they're even useful for making a home more energy efficient. Perhaps a homeowner wants to take advantage of all of these options, which will probably be more expensive, but is possible. Regardless, the consumer should be clear on what they need before beginning the shopping process.
2. After deciding what type of system or functionality is necessary, the consumer should decide whether they want to have a professional installation or a DIY installation. Either is an option, and it will boil down to a few factors, including price, expertise in completing projects of this type, and the complexity of the system being installed.
3. Decide between monitored or unmonitored. Some home automation systems allow for monitoring by a professional company, similar to a traditional alarm system, while other consumers may opt to monitor the system themselves, frequently through the use of a tablet or smartphone. Professional monitoring will typically cost a small monthly fee.
4. If a home automation system is being used primarily to make a home more energy efficient, it's important to focus on areas like the thermostat, as well as motion sensors and timers for lights and other electrical devices.
5. If a homeowner plans to remotely monitor a system from a smartphone or tablet, it may be necessary to also install security cameras, so this should be factored into the cost of installation.
About SecuritySystemReviews.com
SecuritySystemReviews.com is the trusted resource for consumers considering the purchase of a home alarm, automation or security system. The site has a trusted reputation for providing unbiased, honest, third party reviews of top security companies throughout the country, on a unique, state-by-state basis. Whether a consumer is searching for New Hampshire security systems information or reviews of Montana security systems, all of the necessary information is located on the website in a convenient, user-friendly format.