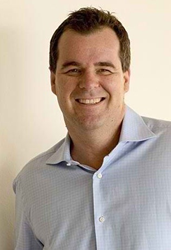 Mr. Otton said residents should look for alternative ways to buy, sell, and transact property, since the old processes just haven't kept up with the demands of a post-GFC market
(PRWEB) June 07, 2014
The British Banker's Association revealed that banks across U.K. approved 42,173 mortgages last April. This is 2,872 less than the 45,045 new mortgages approved last March, au.news.yahoo.com reported on 27 May 2014.
Rick Otton, a sought after property coach around the U.K, said that even if banks won't give U.K. residents the loans that they need to buy homes for sale, there are existing mortgages that everyday people can assume, given the right strategies are used.
"After the global financial crisis in 2008 the market became littered with low-valued property that has high-valued loans remaining in it. This happened because people only knew one way to invest in property, which is through bank finance. The process has been handed down for generations, and it wasn't until the global financial crisis when people began to truly see the limitations of the traditional process," Mr. Otton explained.
"I keep on saying that the established system is inefficient for the reason that it demands too much money from people to let them into the market. It's obvious that by the unbalanced increase of wages and living expenses, not a lot of people have enough money lying around their house to be used as deposit money when they want to buy home," he explained.
Mr. Otton said residents should look for alternative ways to buy, sell, and transact property, since the old processes just haven't kept up with the demands of a post-GFC market.
"A quicker and more efficient way to buy houses for sale is to let the buyer assume the existing mortgage. When the buyer picks up the debt, this means that he's taking over the payment of the loan for the seller. This helps the buyer get in without having to spend a large deposit upfront. It also helps the seller move away from unwanted debt quickly," he shared.
Visit http://rickotton.co.uk/ today to get more information about creative seller finance strategies and how these strategies can be applied in changing market conditions.
Rick Otton is a property investment professional who, over the last 23 years, has introduced innovative real estate strategies to the UK, Australian and the United States. His creative 'low-risk, high-reward' approach to buying and selling houses is exemplified in his own business, We Buy Houses.
This year marks the 10 year anniversary of Mr Otton introducing his strategies to the UK, and the 5 year anniversary of his innovative 'Buy A House For A Pound' process – one that attempted to be emulated by others. His constant process of strategy refinement, and adapting to the ever-changing real estate market, continues to place him at the forefront of property investment education.
In 2012 Rick Otton published his Australian book 'How To Buy A House For A Dollar' which was named in the list of Top 10 Most Popular Finance Titles for 2013. A UK version is on the drawing board for publication in 2014.
Mr Otton freely shares insights into his non-bank-loan strategies that have allowed everyday UK men and women to beat the rental cycle and have their own homes. He coaches others on how to build profitable businesses by facilitating transactions that focus on the needs of potential buyers and motivated sellers.