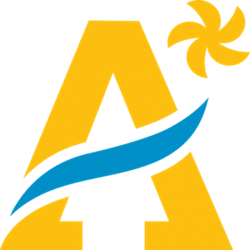 EMMAUS, Pa. (PRWEB) November 05, 2019
At https Home Air Machine they acknowledge that air is one of the main factors that affect the lives of everyone. For this reason, they are determined to provide only the most important information regarding the latest products that improve the air quality, and to offer their best suggestions for customers who are searching to purchase an air improving product.
The team behind Home Air Machine is formed by professional mechanics and refrigeration engineers. Each and everyone one of them has a vast experience when it comes to researching, fixing, maintaining, and creating products that improve air quality.
According to the World Health Organization, 91% of the world's population is breathing polluted air. Moreover, air pollution is not only present in the outdoor air, but also in the air that most people breathe in indoor. The staff of Home Air Machine knows that the quality of the air can impact many aspects of the lives of those who live in polluted environments.
There are many air quality problems that can be encountered quite often, depending on if the season is cold or hot. The experts working at Home Air Machine say that during rainy, chilly days, air moisture can rise above the usual limits. This can damage and reduce the durability of the electronics and can make the food to expire faster. During hot days, the air moisture is decreasing and the hot air can make the electronics to overheat and malfunction. Furthermore, the hot air can overheat the homes and can damage the skin. Low humidity air and high humidity air are responsible for many respiratory diseases. Fresh and clean air can help people relax their mind and body. Breathing clean, unpolluted air can make anyone happier and more productive while working.
The staff of Home Air Machine has spent a lot of time researching the best products that improve the quality of the air. Visitors can find information, guides, product reviews, and tips regarding various products that can improve the quality of the air. People looking for products that improve the quality of the air are looking to purchase products such as dehumidifiers, humidifiers, air purifiers, fans, and space heaters.
Visitors of Home Air Machine can find out information about three types of air improving products.
Air Purifiers
Air purifiers are devices that remove contaminants from the air in a room to improve the indoor air quality. Indoor air pollutants, like mold, smoke, pollen, pesticide, and others can affect the health of family members. Visitors of Home Air Machine can find different articles regarding the best air purifiers that are available on the market, staff recommendations and reviews, and what types of air purifiers customers can purchase.
Fans
Fans are powered machines used to create flow within a fluid, typically a gas such as air. Fans are used for climate control, personal thermal comfort, vehicle engine cooling systems, machinery cooling systems, ventilation, fume extraction, removing dust, and other applications. Indoor fans used to cool people come in all shapes and sizes. The most common types of fans used to cool the indoors are pedestal fans, tower fans, ceiling fans, floor fans, table fans, wall-mounted fans, and exhaust fans. The experts working at Home Air Machine have compiled several lists where they present detailed reviews about the best fans available on the market.
Space heaters
Space heaters are devices used to heat a single, small area. Space heaters are powered by electricity or a burnable fuel, such as natural gas, propane, fuel oil, or wood pellets. The most common types of heaters are usually electric. At Home Air Machine, persons interested in buying a space heater can find various information such as the different types of heaters, how much electricity they consume, what types of electric heaters are available, and what space heaters are the best.
To find out more about air improving products, visit https://homeairmachine.com/
About Home Air Machine
Homeairmachine.com was founded by Eric Adam, a real connoisseur of Heat and Air Conditioning equipment, with more than a decade of experience. Before founding Home Air Machine, Eric did all sorts of jobs related to heat and air conditioning systems, including installing and repairing and he became extremely familiar with these systems' working principles and internal structure.
Eric has some knowledge about website design and he likes writing blog posts. It was only a matter of time until https://homeairmachine.com/ was created. Eric, alongside his team, regularly posts high-quality content that provides recommendations and guidance for air machines.
Contact info
Company name: Home Air Machine
Site: https://homeairmachine.com/
Contact Information:
Address: 705 Chestnut St, Emmaus, PA 18049 United States
Phone: (+1) 205-233-4687
Mail: contact@homeairmachine.com