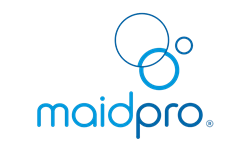 "We are taking this virus very seriously. We use hospital-grade disinfectants and have put extra policies and procedures in place to keep our employees and our customers safe."
BOSTON (PRWEB) March 11, 2020
MaidPro, a residential house cleaning business, has reported a spike in home cleaning requests as fears and cases of the Coronavirus (COVID-19) increase. Many people are reaching out to the professional cleaners for a disinfecting clean of their entire home.
According to the Centers for Disease Control and Prevention (CDC), Coronavirus is a respiratory disease that has been detected in more than 100 locations internationally. As of March 9, 2020, there have been 423 cases reported and 19 total deaths in the United States. The virus has spread across 35 states including the District of Columbia.
"The virus is thought to spread mainly from person-to-person between people who are in close contact within one another (within about 6 feet)," states the CDC. "Respiratory droplets produced when an infected person coughs or sneezes can land in the mouths or noses of people. It may be possible that a person can get COVID-19 by touching a surface or object that has the virus on it and then touching their own mouth, nose or possibly their eyes, but this is not thought to be the main way the virus spreads," the CDC continues.
While most are taking extra precautions with their personal hygiene, many homeowners are turning to the professionals to deep clean their homes. MaidPro has been in the cleaning business for over 28 years and prides itself on using the most effective and safe strategies to keep homes and families healthy.
"Whether it is COVID-19 or just a routine clean, our PROs are trained to handle all situations with thoroughness and care," says Mark Kushinsky, MaidPro Franchise CEO. "We are taking this virus very seriously. We use hospital-grade disinfectants and have put extra policies and procedures in place to keep our employees and our customers safe."
MaidPro has detailed some tips to help keep your home COVID-19 free:

There is a difference between sanitizing and disinfecting. Use cleaning products that clearly state "disinfectant". Leave the product on surfaces for 10 minutes before wiping down.
Disinfect commonly touched objects.
Use different towels/sponges when cleaning different rooms to prevent the spread of germs.
Wash hands with soap and water for a minimum of 20 seconds. Keep hands away from the face.
If you or a loved one feels ill, stay home and seek medical attention. Stay informed using the CDC.
As the battle against COVID-19 continues, MaidPro encourages people to take their sanitation seriously. Whether the virus is in your immediate area or not, taking preventative actions to keep yourself and home clean will support a higher quality of life.
ABOUT MAIDPRO
MaidPro is a Boston-based franchisor of house cleaning services with over 285 locations in 38 states, the District of Columbia, and Canada. The company, which began franchising in 1997, takes pride in its strong owner community, cutting-edge technology, and creative marketing. It has been honored with the Franchise Business Review's Four-Star Rating and Franchise 50 awards every year from 2006 to 2020 for owner satisfaction. Forbes has named MaidPro a Top Franchise to Own three times. MaidPro was named one of the Top 50 Franchises for Minorities by USA Today's Franchising Today. MaidPro is also a proud member of the International Franchise Association, Canadian Franchise Association, and the New England Franchise Association. The company can be found online at http://www.maidprofranchise.com.