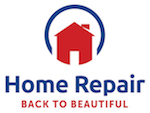 "This group is the epitome of leadership, hard work, and sacrifice. It was an honor to share my business journey with them," says Tony Silva, CEO of Home Repair.
WEST POINT, N.Y. (PRWEB) October 01, 2019
Tony Silva, CEO of Home Repair, LLC, was honored to present at the United States Military Academy West Point® on leadership, discipline and motivation as a serial entrepreneur. Silva discussed lessons learned from past company failures, the power of resiliency, the necessity of teamwork, and how he launched a successful business during the recession while maximizing on opportunity. See the West Point speech.
"This group is the epitome of leadership, hard work, and sacrifice. It was an honor to share my business journey with them," says Tony Silva, CEO of Home Repair.
The West Point Academy Corps of Cadets learn to live honorably, lead honorably, and demonstrate excellence by following through the Character, Academic, Physical, and Military programs. West Point's Military Program provides an outstanding professional foundation focused on education in the American military ethic and the Army's core values, along with training in individual and small-unit leadership skills. Graduates earn a Bachelor of Science degree and are commissioned as second lieutenants in the United States Army. West Point's academic program includes a broadly structured undergraduate curriculum that balances the physical sciences and engineering with the behavioral and social sciences.
While there, Silva also spoke at the United States Military Academy West Point Cemetery and stopped with the nation's future leaders at Lieutenant Colonel George Armstrong Custer's grave. Custer graduated from West Point in 1861 at the bottom of his class, and went on to serve as a Brevet Major General in the Civil War. See Silva's speech on mentorship.
Silva started in the construction industry in high school, and disliked every second of it. He worked the hardest jobs of all, the jobs nobody else wanted to do.
"In my freshman year in high school, my stepfather gave me a job building custom homes. He was a tough guy and a very successful contractor. I didn't really want that job. He gave me a pair of his old work boots and put me on the job with his guys. I did the jobs that nobody really wanted to do. I was the ditch digger. I was the guy that carried the material. I swept the floors. And I had blisters on my hands and feet every day. My feet were on fire! I thought to myself, when I grow up, I'm not going to be in construction," says Tony Silva, CEO of Home Repair.
Later, while in college, Silva pursued construction jobs again to make extra money on the side, and learned that the opportunity was so great, he dropped out of college to pursue his passion of helping others while making a living. Silva was inspired early in life by a retired Air Force master sergeant who was a friend and mentor. Silva learned to further develop his core values of God, country, family, and career. Silva now owns Home Repair, a leading construction, roofing, and restoration company currently operating in Maryland, New Jersey, Pennsylvania, and Virginia.
About Home Repair
Home Repair, LLC is a licensed, accredited leader in construction, roofing, siding, windows, gutters, storm damage restoration and repairs. With over 25 years of experience, Home Repair helps property owners restore their property, "Back To Beautiful". Home Repair is committed to utilizing the best materials and latest technology to provide the most advanced level of service. Whether damaged, destroyed, or just tired, Home Repair provides full-scope, comprehensive property inspections. Home Repair proudly serves homeowners with repairs throughout Maryland, New Jersey, Pennsylvania, Virginia. Learn more at http://www.HomeRepair.com.
About West Point
The U. S. Military Academy at West Point is a four-year, co-educational, federal, liberal arts college located 50 miles north of New York City. It was founded in 1802 as America's first college of engineering and continues today as the world's premier leader-development institution, consistently ranked among top colleges in the country. Its mission remains constant-to educate, train, and inspire the Corps of Cadets so that each graduate is a commissioned leader of character committed to the values of Duty, Honor, Country and prepared for a career of professional excellence and service to the nation as an officer in the U. S. Army. For more information, please visit http://www.westpoint.edu.
Media Inquiries:
Jennifer Greenawalt
Elev8 Consulting Group
Ph: 386.243.5388
Web: http://www.elev8cg.com
###