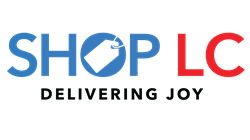 "The opportunity for us to customize our new space and prepare for future growth is definitely something to look forward to. Hill & Wilkinson demonstrated they were a clear winner to get the job done," Shop LC President Vineet Ganeriwala
AUSTIN, Texas (PRWEB) January 19, 2023
It's no secret that Shop LC, an Austin-based television network and leading online retailer, is moving to Cedar Park, Texas. The bigger mystery is when the project will get started.
The Austin, Texas, home shopping channel recently named general contractor Hill & Wilkinson to bring their green corporate headquarters to life. "We are excited to get going on our next home," says Shop LC President Vineet Ganeriwala, "The opportunity for us to customize our new space and prepare for future growth is definitely something to look forward to. Hill & Wilkinson demonstrated they were a clear winner to get the job done."
Hill & Wilkinson has deep roots in the Austin and Dallas area for over 50 years. Known for large-scale commercial construction, they have managed builds for Coca-Cola, Southwest, and Frito-Lay, to name a few.
Vice President- Regional Manager of Hill & Wilkinson, Kristy Attaway, comments, "Shop LC is an amazing company in Austin and has assembled a top-notch design team for this project. Shop LC's purpose, mission, vision, and values closely align with Hill & Wilkinson and our Central Texas team of builders. We know this will be a successful project for us both."
Together, Shop LC, Hill & Wilkinson, and Architect, Fuse will soon begin construction on the new facility near the intersection of East New Hope Drive and North Bell Boulevard (US 183). Facility construction is expected to be complete by the Fall of 2024.
The new headquarter would be spread over an area of 200,000 square feet
About Shop LC
Headquartered in Austin, Texas, Shop LC, is a wholly owned subsidiary of Vaibhav Global Ltd. (VGL), a vertically integrated company with global sourcing and manufacturing capabilities. Shop LC is a value-conscious, interactive retailer focused on the fine jewelry, beauty, fashion, home decor and lifestyle product categories. Established in 2007, Shop LC reaches approximately 73 million U.S. households via high-definition programming offered live 24 hours a day, seven days a week, 365 days a year. Additionally, every purchase provides a meal to a hungry child through the Your Purchase Feeds Program. For more information visit http://www.shoplc.com and download the interactive app on iTunes, Google Play or many other streaming devices or televisions.
About Hill & Wilkinson General Contractors
Hill & Wilkinson (http://www.hill-wilkinson.com) consistently ranks among the top 400 contractors in the U.S., according to Engineering News-Record. The firm has been named a Best Place to Work by the Austin Business Journal in multiple years. Hill & Wilkinson is a diversified general contractor overseeing all facets of ground-up and renovation construction and is headquartered in Richardson, Texas with additional offices in Austin, Texas and Fort Worth, Texas.