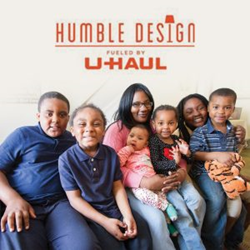 By supporting Humble Designs during this charity event, our mission is to provide meaningful help to the families in our area that need assistance finding and moving into a new home
Chicago, IL (PRWEB) March 17, 2017
Jusino Insurance Services, a Chicago based agency providing asset protection and financial planning services to families and entrepreneurs across northeastern Illinois, is joining the Humble Designs organization for a charity event that promises to provide assistance to local homeless families.
By aligning with regional shelters for homeless families and abuse victims, Humble Designs finds and assists Illinois area homeless families that are searching for permanent low income housing. Humble Designs volunteers then meet with client families to develop a client wish list of furnishings, toys, accessories, and housewares to ensure the family is able to move into their new home quickly and comfortably.
"By supporting Humble Designs during this charity event, our mission is to provide meaningful help to the families in our area that need assistance finding and moving into a new home," says Lisa Jusino, founder and chief executive of Jusino Insurance Services.
Jusino and her team are helping to establish an online following in support of the Humble Designs charity initiative by connecting with regional community organizers and business leaders over email and social media channels. Further publicity for the charity drive is planned in the form of a full length story slated for publication in "Our Hometown," a monthly online digest produced by Jusino Insurance Services: http://www.jusinoinsuranceservices.com/Our-Hometown-Magazine_41.
More than a dozen charitable organizations and nonprofit causes working to improve the Chicago region have received direct support from the Jusino Insurance team over the last several years. As members of the "Agents of Change" charity support movement, the Jusino team plans to continue supporting new regional charities on a bimonthly basis.
Everyone interested in taking part in the Humble Designs charity event to help provide homeless families in Chicago with affordable housing is encouraged to visit the following page and take action: http://jusinoinsuranceservices.com/causes/designing-future-homeless-families/. More information on charitable causes that the Jusino team has worked with in the past can be reviewed from the agency's Community Causes page: http://www.jusinoinsuranceservices.com/community-cause?page=1.
About Jusino Insurance Services
Elizabeth Jusino has been with Allstate for over 25 years. Her tenure and experience has allowed her to not only understand the ins-and-outs of insurance, but also to service hundreds of families regarding a full range of protection needs. Elizabeth and her team of experts are committed to helping clients protect the things that are important – family, home, car, boat and more. The Jusino Insurance team can also help clients prepare a strategy to achieve their financial goals. To contact an expert at Jusino Insurance Services, visit http://www.jusinoinsuranceservices.com/ or call (312) 850-0775.