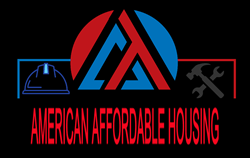 Your Generous Contributions and Support is Welcomed as Well as Making Other Forms of Contributions to Support This Noble Cause.
PHOENIX (PRWEB) October 22, 2020
American Real Estate Investment Club LLC. (AREICLLC.COM) has created a new branch company called "American Affordable Housing" to develop permanent housing for Homeless Veterans in the central neighborhood of Phoenix, Arizona. The company plans to flagship their Homeless Veteran's program nationwide.
According to old tales, Phoenix is this mythical bird that represents a symbol of hope, renewal, rebirth, immortality, resurrection, solitude, and grace. Just like the phoenix emerges from its ashes, so can U.S. soldiers after enduring hardships, problems, and or decline, rise from the ashes with renewed ambitious, meaningful and productive life in society. In collaboration with local communities: organizations, Private Sector, V.A. and other various agencies, we will offer a comprehensive smart home residence with on-site services in a 6-story community. The site will be conveniently located within walking distance to supermarkets, recreation center and the local V.A. Clinic.
The residential apartments will average 475 square feet, including: personal kitchens, bathrooms and living spaces. Supportive services will be provided by Safe Haven, LLC. whose expertise includes: providing services for the special needs and the mentally challenged. The project will expand the supply of the greatly needed permanent housing solution for Homeless Veterans including Mental health and substance abuse programs. All this requires a collaborative approach.
"This long over-due flagship project will provide the much needed shelter providing essential services for homeless Veterans beginning in Phoenix Arizona and developing throughout the U.S.," says Doug Evans who is the Project Manager and Vice President of AREIC and American Affordable Housing. "Not only will American Affordable Housing offer help to our Veterans but in truth, when we help veterans, we are helping ourselves: becoming the change we want to see."
AREIC further claims, they are committed to restoring our Homeless Veterans back to a their servicemen, respected and heroic status. Here is how you can help...
"If we did all of the things we are capable of, we would astound ourselves." - Thomas Edison
Anyone can help by Donating Funds, Aircraft, Boats, Land, Property, Vehicles, collateral Assets or even volunteering your time by simple visiting http://americanaffordablehousing.com/donations or you contact them now by calling: 800-550-7528
Headquartered in Phoenix Arizona, American Affordable Housing is dedicated to improving and sustaining the viability of Phoenix through the development of job training and personal empowerment programs. Visit: http://www.americanaffordablehousing.com.
Contact Person
Mrs. Tywanna Lewis
info@areicllc.com
(800) 550-7528
Quintian Muhammad, President
Doulas Evans, VP Project Manager