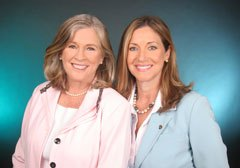 Honolulu, HI (PRWEB) August 25, 2017
HomeQuest, Realtors LLC is hosting a summer shoe donation drive for Soles4Souls, a nonprofit global social enterprise committed to fighting poverty through the collection and distribution of shoes and clothing. New or gently worn pairs of shoes can be dropped off at HomeQuest, Realtors LLC, 151 Hekili Street, Suite 220, Kailua, HI.
"I strongly encourage everyone in the community to drop by and drop off a pair of shoes to help a person in need," said Andrea Kia, broker-in-charge and co-owner of HomeQuest. "We feel it is vital to not only give back to our community but to make it a way of life."
Soles4Souls aims is to eradicate extreme poverty by 2050. Children every day are prevented from attending school and adults are unable to work as walking becomes unbearable, which perpetuates the cycle of poverty. To date, Soles4Souls has collected and distributed more than 30 million pairs of shoes to those in need in 127 countries around the world and all 50 states in the U.S.
"Businesses and individuals that host donation drives for Soles4Souls help us fulfill our mission by providing short-term relief and long-term solutions to global poverty," said Buddy Teaster, President and CEO of Soles4Souls. "Every single one of those pairs of shoes collected by our partners makes a difference in someone's life."
For more information about getting involved with Soles4Souls or to become an official drop-off location, visit https://soles4souls.org/get-involved/.
In addition to Soles4Souls, Kia and fellow co-owner Lynn Wells, along with the agents at HomeQuest, Realtors, support Hawaii Homeownership Center, Hawaii Islands Land Trust, Historic Hawaii Foundation, Adult Friends For Youth, HUGS (Help, Understanding and Group Support for Hawaii's seriously ill children), Shriner's hospital, Ronald McDonald House, MDA, Susan G. Komen, Community Helping Schools, Boys and Girls Club, Hawaii Humane Society, and Honolulu Habitat for Humanity, as well as spouse abuse shelters and community watch, safety and disaster-relief programs.
They are also passionate supporters of The Institute for Human Services, the oldest, largest and most comprehensive human services agency focused exclusively on ending and preventing homelessness in Hawaii. A portion of the shoes collected by HomeQuest, Realtors during its Soles4Souls drive will be donated to The Institute for Human Services.
"With volunteer work we find ways to serve our island community and enrich the lives of others," concluded Wells. "It's part of the HomeQuest spirit."
About Soles4Souls
Soles4Souls is a not-for-profit global social enterprise committed to fighting poverty through the collection and distribution of shoes and clothing. The organization advances its anti-poverty mission by collecting new and used shoes and clothes from individuals, schools, faith-based institutions, civic organizations and corporate partners, then distributing those shoes and clothes both via direct donations to people in need and by provisioning qualified micro-enterprise programs designed to create jobs in poor and disadvantaged communities. Based in Nashville, Tennessee, Soles4Souls is committed to the highest standards of operating and governance.
About HomeQuest Realtors, LLC
HomeQuest Realtors, LLC is one of Oahu's largest independent real estate companies on the windward side, and specializes in residential real estate for the entire island. It has been working with both buyers and sellers for 30 years now. The average experience of each HomeQuest agent is 20-plus years. For more information, please call (808) 261-1470, or visit http://www.homequesthawaii.com.
About the NALA™
The NALA offers small and medium-sized businesses effective ways to reach customers through new media. As a single-agency source, the NALA helps businesses flourish in their local community. The NALA's mission is to promote a business' relevant and newsworthy events and achievements, both online and through traditional media. The information and content in this article are not in conjunction with the views of the NALA. For media inquiries, please call 805.650.6121, ext. 361.