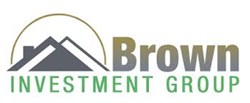 We're in a growing pattern right now and have multiple properties for rent.
Memphis, TN (PRWEB) August 01, 2013
Homes for rent in Southwestern Tennessee are traditionally marketed by realtors or landlords of properties to local residents. One investment company is now listing its privately owned properties online for renters according to the How to Market Houses company. The http://www.browninvestgroup.net company is now posting its rent to own homes in Memphis, TN to make finding properties simpler for locals online.
Housing strategies that are currently in use by this company are increasing the size of the actual portfolio marketed to buyers online. The current buying pace of up to 10 beautiful properties each month is in use by this company to secure the best available homes.
"We're in a growing pattern right now and have multiple properties for rent," a source from the Brown Investment Group said.
The types of property that can be rented by this company includes multiple bedroom homes that are completely renovated and ready for occupancy.
The fluctuating prices for some homes in the Memphis area is one factor that renters should be aware of when searching for a place to rent. Private property management companies and landlords can frequently raise rental prices based on market demand.
The rental prices that are charged by the Brown Investment Group are based upon the income of each applicant and the current market rates.
All homes that are now rentable can be researched using the company website. New videos have been included online as well as brand new photographs depicting the actual homes. Complete address information and other essential housing details are listed with each property.
Application forms that are used by this company can now be accessed securely online to speed up the distribution of completed applications to the company housing experts.
About HowtoMarketHouses.com
The HowtoMarketHouses.com company was launched by entrepreneur Ryan Bush to educate housing professionals how to promote properties online. This company has quickly grown into a large resource for new and experienced professionals who are buying and selling properties using the Internet.
About Brown Investment Group
The Brown Investment Group provides immediate access to beautiful housing in the Memphis area. The company owned properties are now marketed to buyers and sellers in the local area. A complete team of experts work for this company to help locate property and approve renters and buyers for each transaction. The Brown Investment Group company has officially redesigned its website to make browsing simpler and to promote all properties in an easier manner online. This company currently purchases homes in its portfolio at a rate of up to 10 properties every month.