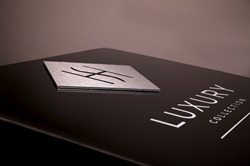 "The luxury market in Phoenix is exploding, thanks to booming modern developments coming to our area," said Laurie McDonnell, HomeSmart designated broker.
PHOENIX (PRWEB) November 18, 2019
HomeSmart, the No. 1 residential real estate brokerage in the Phoenix market, is a destination for luxury agents. A leader in the million-dollar market, HomeSmart ranks third for most transactions over $1 million year-to-date. With 20 years of experience serving home buyers and sellers in the Valley, the industry giant is seeing continued success in its luxury division.
"The luxury market in Phoenix is exploding, thanks to booming modern developments coming to our area," said Laurie McDonnell, HomeSmart designated broker. "It's our top priority to serve our buyers and sellers with the best possible real estate experience, and our agents are trained to get listings at every dollar amount as much exposure as possible."
Earlier this quarter, HomeSmart agent Liz McDermott listed a luxury "smart home" in Phoenix that could be controlled via iPad for $1.25 million. The 5,209-square-foot high-tech home has four bedrooms and five bathrooms and features a movie theater room outfitted with 3-D glasses and indoor-and-outdoor high-quality speakers. HomeSmart identified it as a great home for media opportunities, which ultimately led to an offer at full asking price.
"I launched a luxury listing and within two days HomeSmart reached out to me to see if I could use help marketing it," said McDermott. "HomeSmart helped build buzz around the property with media exposure and within days my client ended up with a full-price offer. Working for the No. 1 brokerage that helps you get the best results via its public relations and networking capabilities is really amazing. I am so glad that I made the smart move!"
Not only do HomeSmart agents have access to the company's well-known proprietary technology suite that allows them to run their real estate business efficiently, but they also have access to expansive marketing resources that can help them promote themselves and their listings best while operating under the 100% commission model.
"When it comes to the luxury market, the agents are the brand," says HomeSmart Elite REALTOR® Bobby Lieb, who sold more than 50 homes over $1 million in the last few years. "HomeSmart empowers me to build my luxury brand and keep my commission without giving a split back to the house."
The parent company HomeSmart International debuted its new luxury yard signs earlier this year, offering a modern and uniquely luxury option for agents with listings that meet the luxury listing requirements specific to the HomeSmart brokerage in their market.
HomeSmart International will be rolling out additional luxury materials to best represent this rapidly growing segment of the market at its national Growth Summit conference in Las Vegas in March 2020.
HomeSmart has more than 7,000 agents who work out of 23 offices in Metro Phoenix, and more than 17,000 agents nationwide. The brokerage made the Inc. 5000 list of fastest-growing companies, is the No. 5 largest brokerage in the country ranked by the REAL Trends 500 and No. 1 in the Phoenix market since 2012 by Phoenix Business Journal rankings.
For more information about HomeSmart, visit homesmart.com.
About HomeSmart:
Ranked in the top five real estate brokerages in the United States and the number one brokerage firm in the Phoenix market, HomeSmart the fastest growing real estate brokerage in Arizona. From its headquarters based in Scottsdale, HomeSmart offers real estate agents efficiency and innovation coupled with the systems and technologies necessary to succeed in today's evolving real estate industry. Today, the brokerage has 23 offices and more than 7,000 agents. For more information on HomeSmart, visit https://www.homesmart.com/.
###