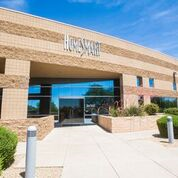 "There is no other 100-percent-brokerage model like ours out there, and it is so exciting to see more and more agents joining HomeSmart and realizing what a difference being a part of our brokerage means for them and their businesses."
SCOTTSDALE, Ariz. (PRWEB) April 13, 2020
HomeSmart International, one of the largest and fastest-growing real estate brokerage companies in the country, started off 2020 strong with a stellar first quarter that saw significant increases in new agents and transactions, all while transitioning to operating 95 percent of their business remote.
During Q1, HomeSmart International saw an increase of 300 agents since Q4 of 2019, boosting its nationwide network to more than 18,000 real estate professionals. The real estate franchisor also celebrated the opening of two new offices in New Hampshire and Rhode Island.
Not only was this quarter an impressive start to 2020 for HomeSmart International, but it also demonstrated significant year-over-year growth as the brokerage company saw a 30-percent increase in transactions and a 3-percent increase in the number of producing agents since Q1 of 2019.
"We are so proud of our organization and the hard work that has been put in so far this year from both our agents and our corporate employees," stated HomeSmart International President Ashley Bowers. "There is no other 100-percent-brokerage model like ours out there, and it is so exciting to see more and more agents joining HomeSmart and realizing what a difference being a part of our brokerage means for them and their businesses."
Although Q1 took some unexpected turns near the end due to the COVID-19 pandemic, HomeSmart International was more than capable of handling this new and unexpected climate. By early March, the brokerage had smoothly transitioned to operating 95% of their business remotely, while also making countless resources available for their agents such as virtual open house training webinars and relevant marketing materials to help them quickly and efficiently transition their own businesses to this new and ever-changing landscape. The production numbers and metrics HomeSmart International continues to hit while making these transitions prove that the brokerage is going to remain at the top even while operating virtually.
"HomeSmart's brokerage model is one that is built for difficult markets," said Bryan Brooks, HomeSmart International's Senior Vice President of Franchise Sales. "No matter what happens with our economy and in our industry in the upcoming months, we are prepared to adapt and overcome any challenges that are thrown our way all while still providing our agents with 100-percent commission and the same level of support and innovation they have come to expect from us."
HomeSmart International anticipates a bright future ahead for its national network of corporate and franchise locations. The organization's corporate-owned brokerage was recently ranked as the seventh most successful brokerage in the country by the RISMedia 2020 Power Broker Report and was joined by 13 other HomeSmart International franchises that made the list. The corporate-owned brokerage was also ranked the no. 7 largest residential real estate brokerage in the nation by the 2020 REALTrends 500 along with six additional HomeSmart International franchises that also ranked.
The company's groundbreaking 100-percent model provides agents with the innovative technology, first-class training opportunities, and personalized agent support they need in order to succeed in today's evolving real estate industry, all while allowing them to take home their entire commissions. Today, the brand has 190 offices in 35 states supporting a nationwide network of over 18,000 agents.
To learn more about HomeSmart's groundbreaking model and how you can become a part of it, visit https://homesmart.com/join-us/.
About HomeSmart International:
Founded in 2000, HomeSmart is ranked in the top 10 real estate brokerages in the United States and the number one brokerage firm in the Phoenix market and in Colorado. From its international franchising headquarters based in Scottsdale, HomeSmart International offers franchisees efficiency and innovation coupled with the systems and technologies necessary to succeed in today's evolving real estate industry. Today, the brand has 190 offices in 35 states and more than 18,000 agents nationwide. For more information on HomeSmart International and its franchise opportunities, visit https://www.homesmart.com. Follow HomeSmart International on Facebook at http://www.facebook.com/homesmartfranchise and on Twitter and Instagram @HomeSmartIntl.