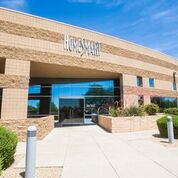 "It is such a pleasure to see Ashley recognized for all that she has accomplished with HomeSmart," said HomeSmart International Founder and CEO Matt Widdows.
SCOTTSDALE, Ariz. (PRWEB) May 04, 2020
HomeSmart International, one of the top real estate franchisors in the country, is pleased to announce that their president Ashley Bowers has been named a 2020 Game Changer by REAL Trends. Bowers is one of the twelve individuals selected to be on this list, which recognizes top real estate industry professionals who have the potential to change the game of real estate in the coming year. For this year's list, REAL Trends targeted the top growth brokerage firms (from 2014 to 2018) and picked the leaders from the national networks and independents.
"It is such a pleasure to see Ashley recognized for all that she has accomplished with HomeSmart," said HomeSmart International Founder and CEO Matt Widdows. "She leads this company with drive, integrity, and commitment, and we would not have gotten to where we are today without her leadership."
Bowers joined HomeSmart International as chief operating officer in 2013 and was appointed as president in 2016. Her passion for diagnostics and leadership interaction to build engagement and alignment throughout organizations is what drives her to succeed. With more than 20 years of experience in the talent management and organizational growth industries, she thrives on empowering teams to achieve success and drive profits and brings a unique approach to organizational leadership to HomeSmart International.
"I am so humbled and honored to have been included on this list of amazing individuals," stated Bowers. "HomeSmart International has been consistently leading the pack these past few years in bringing innovation to the real estate industry, and I am so proud to be leading a team of hardworking and passionate people that have made our success a reality."
Chosen from a list of 125 industry professionals selected by REAL Trends, the Game Changers were selected for the innovation and influence that they and their companies bring to the real estate industry. REAL Trends has been the trusted source for news, analysis and information on the residential brokerage industry since 1987. The company provides a wide range of advisory services to a clientele of local, regional and national real estate organizations.
To learn more about HomeSmart and how you can join, visit https://homesmart.com/join-us/.
About HomeSmart International:
Founded in 2000, HomeSmart is ranked in the top 10 real estate brokerages in the United States and the number one brokerage firm in the Phoenix market and in Colorado. From its international franchising headquarters based in Scottsdale, HomeSmart International offers franchisees efficiency and innovation coupled with the systems and technologies necessary to succeed in today's evolving real estate industry. Today, the brand has 190 offices in 35 states and more than 18,000 agents nationwide. For more information on HomeSmart International and its franchise opportunities, visit https://www.homesmart.com. Follow HomeSmart International on Facebook at http://www.facebook.com/homesmartfranchise and on Twitter and Instagram @HomeSmartIntl.