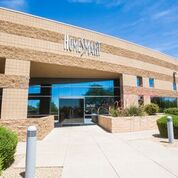 "It is so humbling and exciting for our brokerage to have been named to the 'Best of Our Valley' list," said HomeSmart's designated broker Laurie McDonnell. "We are proud to serve agents around the Valley by giving them the tools they need to thrive and find success in their real estate careers."
SCOTTSDALE, Ariz. (PRWEB) April 28, 2020
HomeSmart is proud to announce it has been named the Best Real Estate Agency/Brokerage in Arizona Foothills Magazine's twelfth annual 'Best of Our Valley' contest. Based on over 300,000 votes cast by readers of the popular magazine, each year the contest recognizes over 400 of the best people, places and businesses across the Valley.
"It is so humbling and exciting for our brokerage to have been named to the 'Best of Our Valley' list," said HomeSmart's designated broker Laurie McDonnell. "We are proud to serve agents around the Valley by giving them the tools they need to thrive and find success in their real estate careers."
As the largest brokerage in Phoenix with more than 7,000 agents across the Valley and over 18,000 agents across their nationwide franchise network, HomeSmart has secured its place as one of the most innovative and supportive brokerage models in the industry. HomeSmart allows their agents to take home 100% of their commission, while also giving them unlimited access to advanced technology such as their exclusive transaction management software, leading-edge training webinars and classes, and exceptional agent services that provide agents with high-quality support.
"We are so honored that HomeSmart was voted the best real estate brokerage in the Valley," stated HomeSmart International President Ashley Bowers. "We are dedicated to providing our agents with a high level of support and resources that they can't find anywhere else, so being recognized by our community is great affirmation for the success of our brokerage model."
The 'Best of the Valley' contest winners will be featured in the April 2020 issue of Arizona Foothills Magazine, which according to its website is "a tell-all guide to the best people and places in the Valley of the Sun, as chosen by its residents." Arizona Foothills Magazine is an upscale lifestyle magazine that reaches affluent, well-educated readers in the prestigious desert foothill communities of Arizona.
To learn more about HomeSmart and how you can join, visit https://homesmart.com/join-us/.
About HomeSmart International:
Founded in 2000, HomeSmart is ranked in the top 10 real estate brokerages in the United States and the number one brokerage firm in the Phoenix market and in Colorado. From its international franchising headquarters based in Scottsdale, HomeSmart International offers franchisees efficiency and innovation coupled with the systems and technologies necessary to succeed in today's evolving real estate industry. Today, the brand has 190 offices in 35 states and more than 18,000 agents nationwide. For more information on HomeSmart International and its franchise opportunities, visit https://www.homesmart.com. Follow HomeSmart International on Facebook at http://www.facebook.com/homesmartfranchise and on Twitter and Instagram @HomeSmartIntl.