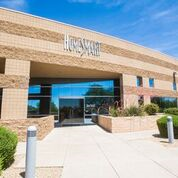 "Castle Rock is the largest city in Douglas County, so it made perfect sense to open our newest office there," said Lynn Chute, vice president of HomeSmart in Colorado. "We're thrilled to expand our team and provide our innovative approach to homebuyers in the area."
CASTLE ROCK, Colo. (PRWEB) October 19, 2020
HomeSmart, the No. 1 brokerage in Colorado based on agent count and the seventh-largest brokerage in the country, has opened an eleventh branch office in Castle Rock. With a strong presence in Denver and Colorado Springs, the new location in Castle Rock allows seasoned HomeSmart agents to be on the ground to better serve the community and surrounding areas.
"Castle Rock is the largest city in Douglas County, so it made perfect sense to open our newest office there," said Lynn Chute, vice president of HomeSmart in Colorado. "We're thrilled to expand our team and provide our innovative approach to homebuyers in the area."
HomeSmart International is the nation's leading 100% real estate brokerage company known for tech innovation that has revolutionized the way agents and brokers run their businesses. The new Castle Rock branch is fully equipped with the latest tools and technology, including SmartReception and 24/7 HomeSmart agent access.
"Our continued growth in Colorado shows that homebuyers value a simple and transparent purchasing process," said Ashley Bowers, HomeSmart International president. "Clients in Castle Rock can expect a reliable service experience with our knowledgeable agents."
To celebrate this new location, HomeSmart will host an all-day Open House event October 28th 9:30 a.m. to 4 p.m. HomeSmart agents, as well as any interested agents, are invited to attend.
HomeSmart has been operating in Colorado since 2015 with 2,600 agents across 11 corporate locations in the state. HomeSmart Colorado is part of the Homesmart International network of more than 19,000 agents and 170 offices in 34 states.
The Castle Rock office is located at 240 Wilcox Street Castle Rock, CO 80104.
About HomeSmart International:
Founded in 2000, HomeSmart is ranked in the top 10 real estate brokerages in the United States and the number one brokerage firm in the Phoenix market and in Colorado. From its international franchising headquarters based in Scottsdale, HomeSmart International offers franchisees efficiency and innovation coupled with the systems and technologies necessary to succeed in today's evolving real estate industry. Today, the brand has 170 offices in 34 states and more than 19,000 agents nationwide. For more information on HomeSmart International and its franchise opportunities, visit https://www.homesmart.com. Follow HomeSmart International on Facebook at http://www.facebook.com/homesmartfranchise and on Twitter and Instagram @HomeSmartIntl.