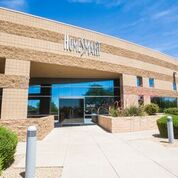 SCOTTSDALE, Ariz. (PRWEB) November 09, 2020
HomeSmart International has partnered with MarkedSafe™ to launch the exclusive Residential Shield Program, a system to safely disinfect and deodorize all touch surfaces and indoor air, providing buyers with a home that is MarkedSafe™ and Certified-Sanitized™.
"The health and safety of our clients is extremely important to us and our partnership with MarkedSafe™ allows us to easily continue to make health a top priority," said HomeSmart International Chief Industry Officer Todd Sumney. "Our goal is to make all homebuyers feel safe when moving into their new home through thorough certified sanitization."
With the MarkedSafe™ Residential Shield Program, you can rest easy knowing that your new home is germ and bacteria free, pathogen free, and allergen free. MarkedSafe™ is the first in the industry to introduce hospital-grade treating and testing to the residential market. Using EPA-registered and CDC-aligned products, The MarkedSafe™ Program disinfects every surface, ductwork, and hvac system to hospital-grade standards. Not only are these products effective in removing 99.999% of micro-organisms from the environment, but they're also safe for kids, pets, and plants. Treated and tested, your MarkedSafe™ quantifiable report ensures that your home has been MarkedSafe™ and Certified-Sanitized™, giving you peace of mind as you begin to make your new house a home.
"During the homebuying process, many people are in and out of the home for tours, inspections, and repairs," said Robert Griffin, CEO of MarkedSafe™, Inc. "The Residential Shield Program is the safest and most effective way to completely detox a home before moving in with your family."
Through HomeSmart International's exclusive partnership, homebuyers working with a HomeSmart agent have access to this service.
"At HomeSmart, we consistently work to be innovators in our industry and this partnership and offering showcases just that," said President of HomeSmart International, Ashley Bowers. "Not only do we work to make things seamless and safe for our agents, but for our buyers and sellers, too. We believe that this can be the new standard of care for the real estate industry."
About HomeSmart International:
Founded in 2000, HomeSmart is ranked in the top 10 real estate brokerages in the United States and the number one brokerage firm in the Phoenix market and in Colorado. From its international franchising headquarters based in Scottsdale, HomeSmart International offers franchisees efficiency and innovation coupled with the systems and technologies necessary to succeed in today's evolving real estate industry. Today, the brand has 180 offices in 34 states and more than 19,500 agents nationwide. For more information on HomeSmart International and its franchise opportunities, visit https://www.homesmart.com. Follow HomeSmart International on Facebook at http://www.facebook.com/homesmartfranchise and on Twitter and Instagram @HomeSmartIntl.
About MarkedSafe:
MarkedSafe uses Hospital Grade disinfectant registered with EPA for use against SARS-CoV-2, the coronavirus that cause the Coronavirus Disease 2019 (COVID-2019). We meet the EPA's emerging pathogen requirements for viruses showing efficacy against envelope and non-envelope virus, both large and small. MarkedSafe is the first in the industry to provide testing and certification as a disinfecting cleaning service, or sanitizing service.