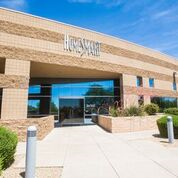 "Agents are tired of the traditional model where they're either overpaying for subpar services or are left to source third-party solutions and technologies themselves. That's where HomeSmart is different and people are taking notice."
PALM DESERT, Calif. (PRWEB) May 06, 2020
HomeSmart Professionals is excited to announce a significant growth milestone as it has surpassed 500 agents across its three offices in Palm Springs, Palm Desert and La Quinta, making it the second-largest brokerage serving the entire Coachella Valley.
"Our growth is indicative of trends in the industry," said Matt Widdows, founder and chief executive officer. "Agents are tired of the traditional model where they're either overpaying for subpar services or are left to source third-party solutions and technologies themselves. That's where HomeSmart is different and people are taking notice."
In 2019, HomeSmart Professionals closed 2,068 sales and reported a 24-percent increase year over year in January. Even with the slowing market because of COVID-19, Q1 was still up 2 percent over 2019.
"HomeSmart provides a business model that allows agents who are concerned about the number of transactions they may close during these unprecedented times to reduce their costs and maintain their income," said Rich LaRue, designated broker for HomeSmart Professionals.
HomeSmart's proprietary technology is an attractive asset because it allows agents to maximize commissions and keep expenses low. HomeSmart's exclusive tech is free for agent use which sets the brokerage apart from competitors where it is common for agents to spend an extra $300 to $500 a month for the technology needed to efficiently complete day-to-day tasks.
An aggressive recruiting system has contributed to making HomeSmart the second-largest brokerage by agent count in Coachella Valley.
"In other real estate company systems, recruiting is an event the owner or broker focuses on from time to time," LaRue added. "At HomeSmart, recruiting is a lifestyle. It never ends. It's that marketing machine that keeps the agents coming."
LaRue, who has more than 35 years of experience in real estate sales, was recently awarded REALTOR® of the Year by California Desert Association of REALTORS (CDAR), currently serves as president-elect of CDAR and will be president in 2021.
About HomeSmart International:
Founded in 2000, HomeSmart International is ranked in the top 10 real estate brokerages in the United States. From its international franchising headquarters based in Scottsdale, HomeSmart International offers franchisees efficiency and innovation coupled with the systems and technologies necessary to succeed in today's evolving real estate industry. Today, the brand has more than 18,000 agents across 35 states. For more information on HomeSmart International and its franchise opportunities, visit https://www.homesmart.com.