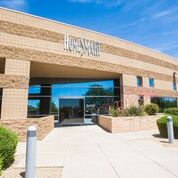 "We are more than confident in our unique brokerage model, which provides agents with more technology, more services and more profit than any other 100% brokerage out there, and are grateful to have been acknowledged by RISMedia for our achievements."
SCOTTSDALE, Ariz. (PRWEB) April 14, 2020
HomeSmart has been ranked the 7th most successful brokerage in the country by the RISMedia 2020 Power Broker Report. They are joined on the ranking by 13 other homesmart.com franchises from across the nation, marking 2019 as another stellar year for the brokerage company.
The Power 1000 Broker Report is released annually by rismedia.com recognizing the top-performing brokerages from across the nation, based on the previous year's productivity numbers.
"We are humbled and honored for our company to have once again been recognized by RISMedia," said Matt Widdows, founder and CEO of HomeSmart International. "We are more than confident in our unique brokerage model, which provides agents with more technology, more services and more profit than any other 100% brokerage out there, and are grateful to have been acknowledged by RISMedia for our achievements."
This distinction continues HomeSmart's RISMedia ranking run for an eighth consecutive year, and also marks their third time being included in the top 10 real estate companies recognized by the survey.
In 2019, homesmart.com saw its sales increase by 10.3% from the previous year, landing at a total sales volume of $13,447,121,512. The brokerage also ranked 6th on the list for transactions, seeing 44,268 total transactions which was an increase of 14.7% from 2019. These numbers were achieved by 10,474 agents working out of 36 offices.
"HomeSmart is at the top of its game right now, but we have no plans to stop there," stated HomeSmart President Ashley Bowers. "We are always looking for new ways to innovate and improve our services and our tech so that we can equip our agents to achieve their business goals and find success in their careers. We are more motivated than ever to continue finding new ways to be the best brokerage on the market."
To find out more about how you can be a part of HomeSmart's revolutionary 100% brokerage model, visit https://homesmart.com/join-us/.
About HomeSmart International:
Founded in 2000, HomeSmart is ranked in the top 10 real estate brokerages in the United States and the number one brokerage firm in the Phoenix market and in Colorado. From its international franchising headquarters based in Scottsdale, HomeSmart International offers franchisees efficiency and innovation coupled with the systems and technologies necessary to succeed in today's evolving real estate industry. Today, the brand has 190 offices in 35 states and more than 18,000 agents nationwide. For more information on HomeSmart International and its franchise opportunities, visit https://www.homesmart.com. Follow HomeSmart International on Facebook at http://www.facebook.com/homesmartfranchise and on Twitter and Instagram @HomeSmartIntl.