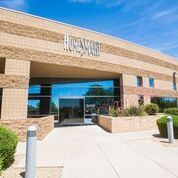 "Seeing this franchise continue to grow is one of my proudest achievements," said HomeSmart International Founder and CEO Matt Widows.
SCOTTSDALE, Ariz. (PRWEB) March 30, 2020
HomeSmart is excited to announce they have once again been included on the 2020 REAL Trends 500 as one of the 500 largest residential real estate brokerages in the nation.
Based on the brokerage's overall performance in 2019, HomeSmart ranked number seven on the REAL Trends 500 with 42,268 residential transaction sides closed last year and number eight for $13,447,121,512 in closed sales volume.
"Being named to the REAL Trends 500 for another year is a huge honor for our company," stated HomeSmart International President Ashley Bowers. "We are so proud to have a brokerage model that serves agents and brokers by equipping them with the tools, resources and service they need to run an efficient business and take care of their customers."
HomeSmart reached new levels of success this year due largely in part to their expanding agent network, which currently includes nearly 10,500 agents brokerage-wide and more than 18,000 agents across their national franchising system. The company is constantly innovating what a 100-percent-commission brokerage model looks like through groundbreaking technology, systems and services for their agents, along with support and training opportunities that help agents achieve their business goals.
"Seeing this franchise continue to grow is one of my proudest achievements," said HomeSmart International Founder and CEO Matt Widows. "HomeSmart was started 20 years ago right here in Arizona, and it is a testament to the success of our business model when we continue to see this brokerage thrive as well as so many of our franchises. In the years to come, we plan on continuing to support and empower franchise owners to grow the HomeSmart model across the country."
Six additional HomeSmart International franchises ranked for closed transaction sides and closed sales volume:
HomeSmart Evergreen Realty in Irvine, California
HomeSmart Connect in Arlington Heights, Illinois
HomeSmart Realty Group in Salem, Oregon
HomeSmart Professionals Real Estate Network in Warwick, Rhode Island
HomeSmart Realty West in Carlsbad, California
HomeSmart PV & Associates in Modesto, California
The 2020 REAL Trends 500 is an independently verified compilation of the nation's leading residential real estate companies. REAL Trends, the trusted source for news and research about the real estate brokerage industry, has been ranking brokerages for more than 32 years and is the most-trusted brokerage ranking report in the industry.
The REAL Trends 500 also ranks the top affiliated firms, largest independents, top movers by count and percent, the Billionaires' Club, Up-and-Comers (firms that did not qualify for the 500 yet still closed 500 or more sides for the year), and other categories.
To learn more about HomeSmart's brokerage model and find out how you can join, visit https://homesmart.com/join-us/.
About HomeSmart International:
Founded in 2000, HomeSmart is ranked in the top 10 real estate brokerages in the United States and the number one brokerage firm in the Phoenix market and in Colorado. From its international franchising headquarters based in Scottsdale, HomeSmart International offers franchisees efficiency and innovation coupled with the systems and technologies necessary to succeed in today's evolving real estate industry. Today, the brand has 190 offices in 35 states and more than 18,000 agents nationwide. For more information on HomeSmart International and its franchise opportunities, visit https://www.homesmart.com. Follow HomeSmart International on Facebook at http://www.facebook.com/homesmartfranchise and on Twitter and Instagram @HomeSmartIntl.