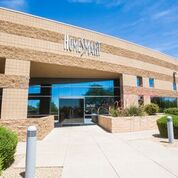 "From my experience training agents, I have seen firsthand just how overwhelming the tech options available out there are," said Nishika Green. "HomeSmart's focus on providing agents with its own technology is exactly what agents need to navigate and succeed in today's industry."
SILVER SPRING, Md. (PRWEB) September 10, 2020
HomeSmart is excited to welcome Broker Nishika Green to lead the rapidly-growing DMV-area brokerage. The brokerage now includes nearly 500 agents who service communities throughout Washington D.C., Maryland, and Virginia.
Licensed in July 2000, Green has twenty years of real estate experience under her belt. After reaching $3 million in sales in 2001, Green was named to the National Association of REALTORS® 30 Under 30 list in 2002 and hasn't slowed down since. In the years to follow, Green gained hands-on experience in the industry doing everything from training agents to supporting top producers to being a broker/owner of her own business.
Green was initially drawn to homesmart.com because of the proprietary technology it offered agents.
"From my experience training agents, I have seen firsthand just how overwhelming the tech options available out there are," said Green. "HomeSmart's focus on providing agents with its own technology is exactly what agents need to navigate and succeed in today's industry."
HomeSmart seeks to provide agents high value at a low cost by giving them access to the most innovative technology in the industry, including its revolutionary transaction management software RealSmart Agent and the RealSmart Agent mobile app. The 100-percent brokerage model also allows agents to make maximum commission on every transaction, while getting access to exclusive training resources and support services all for a low monthly fee.
"We are all so happy to have Nishika on board and look forward to watching her implement the plans we have in store for this brokerage," stated Michael Swope, HomeSmart International's Chief Revenue Officer. "The DMV brokerage is already growing by leaps and bounds, and with Nishika at the helm, we are confident this brokerage will continue to thrive and grow in the years to come."
Under her leadership, Green has big plans for the DMV brokerage. She hopes to provide the best level of support available to her agents, as well as grow HomeSmart's brand recognition in the community.
"I hope to show local agents what true support from a brokerage looks like, as well as give back to our community to show that we care and–whether it's real estate related or not–we're here to help."
To learn more about HomeSmart and how you can join, visit https://homesmart.com/join-us/.
About HomeSmart International:
Founded in 2000, HomeSmart is ranked in the top 10 real estate brokerages in the United States and the number one brokerage firm in the Phoenix market and in Colorado. From its international franchising headquarters based in Scottsdale, HomeSmart International offers franchisees efficiency and innovation coupled with the systems and technologies necessary to succeed in today's evolving real estate industry. Today, the brand has 178 offices in 33 states and more than 19,000 agents nationwide. For more information on HomeSmart International and its franchise opportunities, visit https://www.homesmart.com. Follow HomeSmart International on Facebook at http://www.facebook.com/homesmartfranchise and on Twitter and Instagram @HomeSmartIntl.