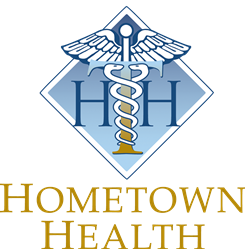 "HomeTown Health is proud to be the first in the state to meet the training approval standards by the Georgia Rural Health Innovation Center. We have educated Boards for many years, and this seal of approval is recognition of our well-developed and pertinent education program."
CUMMING, Ga. (PRWEB) October 17, 2019
HomeTown Health is pleased to announce the Hospital Board and Leadership Training Program was certified on October 14, 2019, by the Georgia Rural Health Innovation Center at Mercer University School of Medicine as having satisfied the training requirements found in O.C.G.A . § 31-2-16, becoming the first approved provider of Board Education within the state of Georgia.
Large or small, rural or urban— the role of a hospital in its community is vital. A key to a hospital's success lies greatly in the governance by its board and trustees, yet the needs of the rural organization often differ greatly. It is a role that demands active participation by members who understand the hospital environment and how to meet the unique challenges rural hospitals face. Trustees face legal, ethical, and regulatory decisions in a highly evolving industry.
In 2018, the Georgia General Assembly implemented a training requirement for rural hospital executives, board members, and hospital authority members. The legislation, HB 769, delegated responsibility for the creation of training standards, approval of vendors, and monitoring of compliance to the Georgia Rural Health Innovation Center.
In accordance with O.C.G.A. § 31-2-16 training approved by the Center must be completed by "the chief executive officer, the chief financial officer, every board member, and every hospital authority member, if operated by a hospital authority pursuant to Article 4 of Chapter 7 of this title, of a rural hospital organization as defined in Code Section 31-89.1." Such individuals are required to "complete an education program approved by the center pursuant to this paragraph no later than December 31, 2020, or within 12 months of initial hiring or appointment and every two years thereafter."
HomeTown Health, who has long offered hospital board training through HomeTown Health University, performed an update on the curriculum to become both an approved trainer and to be able to offer an approved curriculum according to the Georgia Rural Health Innovation Center's standards. In addition to assessment requirements, reporting requirements, and a commitment to quality review of content, the curriculum encompasses eight areas of required training topics. At highest overview, topics include: Governance, Liability and Accountability; Responsibilities to Regulatory Agencies and Legal Considerations; Finances and Fiduciary Responsibility; Compliance; Ethics; Continuum of Care; Strategic Planning & Ability; and Grants. Each of the 8 topics then emphasizes between 3-10 supporting standards for full exploration by participants.
In addition to the Georgia Rural Health Innovation Center approval, HomeTown Health is also authorized to offer continuing education units as an IACET authorized provider. IACET, the official standard for continuing education training, offers CEUs that are recognized by a large variation of boards, organizations, and educational programs. This enables participants to earn accredited continuing education units that meet a variety of professional designation requirements for continuing education.
HomeTown Health's program offers participants interactive learning encounters through online courses, webinars, moderated groups and live training. The first offering of live training will be held at the 20th Annual HomeTown Health Fall Conference, slated for next week at Callaway Gardens in Pine Mountain, Georgia, on October 23. Participants will work closely with the HomeTown Health team to participate through learning encounters which meet their facility's needs.
More info on the program can be found at http://www.hthu.net/hbl