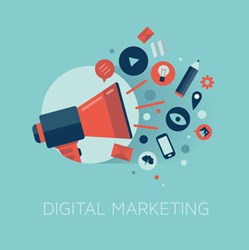 HomeValueRecords.org now has channels on Facebook, Pinterest, Twitter, and LinkedIn.
Houston, TX (PRWEB) December 05, 2013
HomeValueRecords.org has now launched channels on all major social media outlets in order to find ways to connect with their customers during the launch process of the site, the company said yesterday.
"Stage one was getting our website up and running," a HomeValueRecords.org spokesman said. "Now, it is time for us to find ways to interact with our customers and potential customers. We believe that in this day and age, the best way to do that is to create a strong social media presence, and that is what we have done."
HomeValueRecords.org now has channels on Facebook, Pinterest, Twitter, and LinkedIn, he said. They have also recently launched a blog.
"The social media channels will keep people up to date on what is going on at HomeValueRecords.org," he said. "They will also be a way for us to interact with our customers. We think that constant communication is the way to grow our company."
Customer service staff will be tasked with monitoring the comments left on the social media channels and blog, he said.
"They will be proactive and respond to the questions and concerns that come through," he said. "These days, people don't want to call a phone bank. They want to interact online with companies like HomeValueRecords.org. This is what the social media channels allow us to do."
About HomeValueRecords.org:
HomeValueRecords.org is a public records database that specializes in providing home and property reports to consumers in the United States. Find out information such as the market value, residential foreclosures, neighborhood amenities, previous owners, and more. Visit HomeValueRecords.org today to speak with a live representative, call 1-877-861-4838, or email Manager(at)HomeValueRecords(dot)org with any questions or concerns.