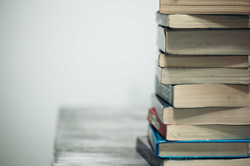 We're pleased to once again give Khan Academy our highest recommendation among services offering homework help in 2020
Overland Park, KS (PRWEB) November 28, 2020
TopConsumerReviews.com gave its best-in-class, five-star rating to Khan Academy, an industry expert among providers of Homework Help Services, for another consecutive year.
With so many students worldwide learning from home, it's never been more important to have a reliable source of homework help. Not every learner is fortunate enough to have adults in their household who can teach them how to solve a tricky algebra problem, diagram a sentence, or conjugate a verb in another language! Fortunately, there are several providers of homework help that can effectively - and affordably - work with students of all ages to understand their classes and make progress. Interested parents and learners should take the time to consider how each service works, however: some offer one-on-one tutoring either in person or via video call, while others are less personal with online videos and problem sets to reach mastery on a given topic.
"It's hard to imagine that there's anyone in the world who doesn't already know and love Khan Academy when it comes to homework help," stated Brian Dolezal of TopConsumerReviews.com, LLC. "The platform has more than 20 million users in nearly 200 countries, on topics ranging from basic math problems to advanced test prep and beyond. Khan Academy is 100% free to use: a huge benefit for cash-strapped students and their families! Helpful videos provide in-depth explanations, and practice questions offer the opportunity to demonstrate learning and mastery. While there's no live tutoring through Khan Academy, students can use the community Q&A feature to get input on any tricky questions. Plus, this platform allows for parents and 'coaches' (like teachers, tutors, or anyone else involved in the educational process) to be linked to a student's dashboard and monitor progress. There's just no other homework help provider that gives users this much - at no cost. We're pleased to once again give Khan Academy our highest recommendation among services offering homework help in 2020."
To find out more about Khan Academy and other online providers of Homework Help Services, including reviews and comparison rankings, please visit the Homework Help Services category of TopConsumerReviews.com at https://www.topconsumerreviews.com/homework-help/.
About Khan Academy
Khan Academy is a 501(c)(3) nonprofit organization with the mission of providing a free, world-class education for anyone, anywhere. Khan Academy's platform includes more than 70,000 practice problems, as well as videos and articles that cover a range of K–12 subjects. For children ages two to seven they offer an award-winning free app, Khan Academy Kids. Their learning system is mastery based, which allows students to master key concepts at a pace that's right for them before moving on to more challenging content. Khan Academy partners with school districts across the country and around the world that serve students who traditionally face barriers to academic success. Nearly 20 million learners use Khan Academy every month in 190 countries and more than 40 languages. As a nonprofit, Khan Academy relies on donations from foundations, corporations and individuals around the world, as well as earned revenue.
About TopConsumerReviews.com
TopConsumerReviews.com, LLC is a leading provider of reviews and rankings for thousands of consumer products and services. From Homework Help to Homeschool Supplies and Online Tutors,, TopConsumerReviews.com delivers in-depth product evaluations in order to make purchasing decisions easier.