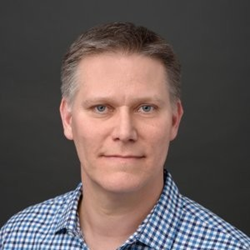 "Tom's impeccable leadership experience and businesses growth success made him the unanimous choice to drive our mission to be the leading provider of proactive communications protection software and accelerate adoption." - Rick Kushel, Co-founder and General Partner, FINTOP Capital
NEW YORK (PRWEB) November 09, 2021
Honcho, the first AI-powered communications protection software that proactively trains employees as they type, today announced the appointment of Tom Bubeck as CEO. Bubeck brings strong strategic leadership and compliance experience to the role of leading the company through its next phase of growth. Top brands count on Honcho to foster inclusive, compliant and fair business communications.
Bubeck has a consistent record of driving growth and exit strategies for rapid growth B2B technology organizations like LRN and S&P CapitalIQ. In his most recent role as Chief Operating Officer for LRN, a leading provider of ethics and compliance technology enabled education solutions, Bubeck took full command of the P & L and led the 250+ person multinational company to a turnaround that resulted in the company's successful exit. Bubeck's passion for creating solutions that foster great cultures and compliance was originally inspired by his work at Columbia University's School of Law.
"Tom's impeccable leadership experience, compliance training and SaaS technology businesses growth success — which spans two decades — made him the unanimous choice to drive our mission to be the leading provider of proactive communications protection software and accelerate adoption," said Honcho board member Rick Kushel, Co-founder and General Partner, FINTOP Capital.
Bubeck joins Honcho at a time in which demand for its solutions is peaking in alignment with market trends and conditions that favor purpose, culture, responsibility, ethics and compliance. Growth of Honcho's existing client base as well as significant funnel activity in sectors like finance, technology, insurance, sports, media and entertainment reflect growing interest in the company's offerings. In addition to the trends, Bubeck attributes Honcho's growth to the very real multi-billion dollar risks that companies who do not get ahead of potential business communications crises face.
"100% of companies communicate digitally," said Bubeck. "All of them will encounter digital communications that put them and their employees at risk. Size doesn't protect you. In recent years, dozens of Fortune 500 companies, major sports leagues, media and entertainment companies and financial services firms have been sued for damages over $100Million and settled or were found responsible for harmful digital communications that transpired across their workplaces."
While many great companies use Honcho, its business to-date has been driven by the tip of the iceberg.
"All cultures and businesses are defined by what the people within them say and do," said Bubeck. Today's best CXOs, HR, corporate communications and DEI leaders know this. What they may not know is that every individual in their organizations can now access a spell-check like solution and receive the ongoing training they need to ensure their communications are aligned with their business communication goals."
Until recently, while communications protection solutions existed, they fell far short of providing business leaders and their teams with the tools, training and reporting needed to continuously communicate effectively and compliantly — making it impossible to mitigate the $227.5 Billion* corporate risk organizations face when they do not get ahead of bullying, harassment or discrimination. Financial services companies and other regulated entities such as oil and gas trading companies face even greater risks because they have additional communication obligations related to regulations overseen by the SEC and FERC.
Honcho was designed to arm these leaders with everything they need in one place.
According to Michael Berry of MRB Compliance and the former Director of Compliance, PetroChina International Inc. (America) and Head of Compliance, BP North America,"What makes Honcho unique is it is the only solution that takes a proactive approach to business communications protection, guiding clients to the best choices before they send their messages. This allows compliance teams to manage communications risks much more effectively, while also protecting the business."
As Bubeck takes the helm, Honcho has several key initiatives underway to help elevate and align its brand with client and market needs and its own growth trajectory. As the executives onboard and mobilize the team, they are now sharing those plans with their clients, partners and other stakeholders. To learn more about Honcho, please visit http://www.honcho.works
About Honcho
Honcho, the first AI-powered communications protection software that proactively trains employees as they type, was designed to help great companies committed to strong and resilient cultures to foster inclusive, compliant and fair business communications. With Honcho in place, large multinational and niche brands alike can rest assured their teams are armed with the proactive guidance, tools and training they need to master communications and prevent cultural and compliance crises and lawsuits. http://www.honcho.works