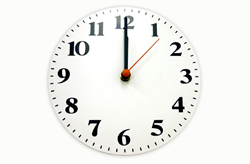 SANTA MARIA, Calif. (PRWEB) April 27, 2020
The Honda of Santa Maria dealership in Santa Maria, California has responded to the current situation by changing the status of some of their departments and updating the Santa Maria area of their current hours of operation. Both the sales department and the service and parts departments have been affected differently, and as such, need to be addressed differently.
The service and parts departments of the Honda of Santa Maria dealership remain open as an essential business. Customers who require service or parts should call ahead of time to schedule an appointment and order parts instead of trying to visit the location for the time being. Both the service and parts departments can be reached at 866-438-0827.
The service and parts departments are currently open on weekdays (Monday-Friday) from 7:30 a.m.-5 p.m. On Saturdays, the dealership will be open from 8 a.m.-4 p.m. The dealership's service and parts departments will be closed on Sundays.
The sales department of the dealership remains open with minimum associates for essential and critical vehicle transactions. The dealership recommends that all other vehicle sales be conducted over the phone or on the dealership website. In such situations, vehicles can be delivered to homes or offices. Both new and pre-owned vehicles can be sold online and over the phone.
The dealership's inventory of Honda cars, minivans, SUVs, and trucks can be viewed online and is regularly updated as the physical inventory changes. To contact the sales department directly, shoppers should call 866-421-2268. Shoppers with questions or comments related to the recent updates to department status and hours should call 805-922-4600. High call volumes may cause unexpected wait times before a representative can respond.
The Honda of Santa Maria dealership is located at 2175 S Bradley Rd Santa Maria, California, 93455. The main contact phone number for the Honda of Santa Maria dealership is 866-421-2268.