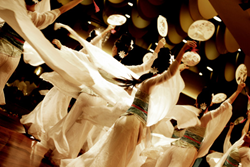 Oahu Hotels, like Courtyard Marriott Waikiki, welcome March guests who come to enjoy the year-round perfect weather along with popular Honolulu Events in March.
Honolulu, HI (PRWEB) February 21, 2015
Oahu Hotels, like Courtyard Marriott Waikiki, welcome March guests who come to enjoy the year-round perfect weather along with popular Honolulu Events in March. Visitors planning a visit can view Courtyard by Marriott Waikiki's impressive special offers. View offer details >
Change: 125 Years Through the Eyes of Bishop Museum
Through March 16, 2015
Bishop Museum | 1525 Bernice Street Honolulu, HI 96817
The world is a much different place than it was 125 years, and this very special exhibit highlights the changes with a display of more than 1,000 historical photographs. The exhibit is divided into categories such as transportation, food, fashion, and more making it easy for attendees to this Honolulu Event to watch the world change right before their eyes.
Shop a Le'a
March 16 through March 22, 2015
Ala Moana Shopping Center | 1450 Ala Moana Boulevard Honolulu, HI 96814
Guests at Oahu Hotels like Courtyard Marriott Waikiki will find many nearby spots for Shopping. This Honolulu Event is a favorite among serious shoppers. Attendees will enjoy gifts with purchase, special discounts, fashion shows, trunk shows, and the chance to win fabulous prizes. This week-long event is a worth a visit for those visiting during the 3rd week of March.
Honolulu Festival
March 6 through March 8, 2015
Various locations
The Honolulu Festival is a premier cultural event. Dancers and other performers from Tahiti, Japan, the Philippines, Korea, and other locations will perform. Other features of this popular Honolulu Event include an arts and crafts fair, live performances, authentic cuisine from several nations, a dance competition, a grand parade, and a fireworks display.
Ho'okipa Night 2015
March 10, 2015
Kapi'olani Community College | 4303 Diamond Head Road Honolulu, HI 96816
Foodies who stay at Oahu Hotels are often thrilled by the many fine restaurants located nearby, and this Honolulu Event is sure to be popular with anyone who appreciates exceptional food. This event offers a night of fine dining and entertainment. A multi-course meal with wine pairings, a silent auction, and appearances by celebrity chefs are all part of the fun. Tickets start at $250.
About Courtyard by Marriott Waikiki – An Oahu Hotel:
Our Oahu Accommodations give our guests the chance to experience all the best that Oahu has to offer – all within a short distance of our conveniently located Honolulu Hotel. Courtyard by Marriott Waikiki Beach is just a few steps from the world-famous Waikiki Beach and a short drive from Honolulu International Airport.
The beautiful Guest Rooms at Courtyard by Marriott Waikiki feature comforts and amenities that make all of our visitors feel right at home. Guests can email or post pictures using our super-fast complimentary internet connections, watch movies on flat panel TVs, and get tips from our Concierge about Oahu Attractions, Oahu Events, Oahu Activities, Oahu Restaurants, Oahu Shopping, and more. Private Lanais and Dreamer Beds with Pillowtop Mattresses assure a relaxing stay.
Planning a visit to Oahu? Choose Courtyard by Marriott Waikiki Beach. Our ideal location, well-appointed Guest Rooms, thoughtful amenities, and attentive service keep our guests coming back again and again. Check Rates, Make Reservations or call 808-954-4000.
View the beautiful Guest Rooms at our Oahu Hotel.
Take a Photo Tour of our Waikiki Hotel and the island of Oahu.