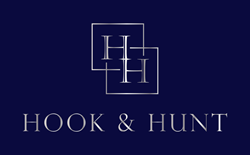 The best way to describe hookandhuntaz.com is if Amazon and Ebay had a child," Founder Mary Hampton said. "You get all of the perks of Amazon services at prices that can only be compared to a steal on Ebay."
SCOTTSDALE, Ariz. (PRWEB) October 19, 2020
The nation's best kept secret for online deals is officially out with the launch of Hook & Hunt. This unique site combines highly sought-after technology, school supplies, home essentials, furniture, certified designer handbags, camping gear, interior design decor, kids' and adult clothing, lawn equipment and sporting gear for half the price of what it sells for in stores.
"The best way to describe Hook & Hunt is if Amazon and Ebay had a child," Founder Mary Hampton said. "You get all of the perks of Amazon services at prices that can only be compared to a steal on Ebay."
The 5,000 square foot warehouse in Scottsdale is home to hundreds of products from tech giants like Samsung, Segway and Sonos to high-end fashion brands like Louis Vuitton and Hermes. But Hampton also has a large selection of essentials such as diapers and school supplies including backpacks.
"A lot of families are on a tight budget because of the chaos we have seen this year," Hampton said. "They are worried about what the holidays will look like when it comes to gift giving, but because we buy in bulk, we are able to sell these new products at half price."
Hampton started this unique online retail venture by buying new items in bulk in order to provide families with the luxuries and necessities in life at half the cost.
Hampton is also the founder of interior design company, Hampton Design & Closets and a local nonprofit called Rare Ambition.
To shop online and have products delivered straight to your door, visit hookandhuntaz.com.
About Hook & Hunt:
Hook & Hunt is an online retail store that offers brand new, name brand items at a discounted cost. Founded in 2020, the Scottsdale-based warehouse is home to hundreds of products from fashion and furniture to sporting gear and home essentials. Shop hookandhuntaz.com for more.