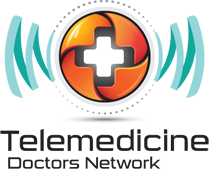 Diet Doc has treated over 20,000 patients, ranging from weight loss plans to hormone replacement therapy. Clients can feel comforted by the vast experience of a well-established company
Miami, FL (PRWEB) May 17, 2014
With low hormone being linked to such illnesses as cardiovascular disease and now Parkinson's disease, aging men across the country are clamoring for an effective and inexpensive way to test hormone levels. Beginning in their mid-twenties, men experience a decline of hormone by up to 2 percent annually until death. This is commonly referred to as andropause, or sometimes referred to as male menopause. Andropause is a result of low hormone levels throughout the body with symptoms including a decrease in muscle strength and endurance, a lack of energy and motivation, and weight accumulating around the belly.
What is Andropause?
Officially the term andropause has not been medically classified by the World Health Organization, but the symptoms are well known and show up in medical classification. HRT treatments, specifically hormone therapy for men, restore correct levels of hormone taking into account many individual factors of the patient.
Many authorities on the subject agree that andropause affecting middle-aged men is under-diagnosed; consequences of this can be serious especially for mentally affected patients with depression symptoms. Millions of men worldwide suffer from symptoms related to decreased production of hormone hormone. Balanced hormone levels in men are extremely important because the hormone is responsible for many of the body's systems and musculoskeletal functions.
Lack of this hormone can cause symptoms like:

Loss of muscle and bone density
Brain related problems like memory loss and slow thinking
Various cardiovascular complications
Fatigue and mood changes including depression
Hair loss and bad skin condition
Fortunately for men interested in testing hormone levels, Diet Doc now offers a wide range of hormone testing kits, each conducted from the comfort of the clients own home. Diet Doc now offers a full hormone profile, and after results are in, consultation with a board certified doctor who can prescribe biodentical hormone replacement therapy if needed. Interested clients can purchase this simple hormone testing kit on Diet Doc's secure website, http://www.HRTTreatments.com without prescription, collect samples at home, send kit to laboratory, and receive a personal call from a Diet Doc board certified doctor to review results. During this consultation, Diet Doc's licensed doctor will fully review and discuss hormone test results, and give the client an opportunity to receive a prescription for purchase of treatment options, including but not limited to Hormone replacement and many other bioidentical hormone replacement options. Because Diet Doc only uses the highest quality bioidentical hormone replacement, clients do not have to worry about severe side effects, rejection of treatment, or other costly and common side effects associated with cheap synthetic hormone replacements. Clients can feel safe and secure in the knowledge that they are not putting anything harmful or synthetic in their bodies.
Diet Doc's hormone replacement therapy is always focused on the client's individual needs and custom designed to improve the balance of hormone in the body. The Bioidentical hormone is safe and has no serious reports of side effects. BHRT offers a molecular match to the hormones that are naturally produced in the clients' bodies.
Diet Doc has treated over 20,000 patients, ranging from weight loss plans to hormone replacement therapy. Clients can feel comforted by the vast experience of a well-established company. The Diet Doc customized male Hormone Replacement Therapy programs includes:
Highly trained Bioidentical Hormone Doctor specializing in Natural Bioidentical Hormones for Men
Comprehensive Hormone Level Testing
Thorough Analysis of Lab Results, Symptoms, Medical, Family and Personal history
Personalized Male Hormone Therapy Program - Pairing Solutions with Symptoms
Quality Compounded Hormones and Pharmacy-grade Supplements
Nutritional Guidance and Support
Customized Men's Health and Fitness Program
Diet Doc Contact Information:
Want Diet Doc Special Offers? Sign up here: Click to Join
San Diego, CA
(888) 548-8573
Info(at)DietDoc.info
http://hrttreatments.com/
Twitter: HRT_Treatments
Facebook: hrttreatments