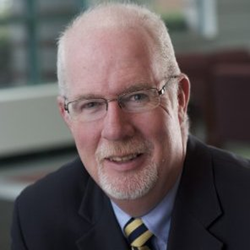 WHITE PLAINS, N.Y. (PRWEB) August 13, 2018
Hospice of Westchester (HOW) recently announced a new member of its 2018-2019 board of directors.
James (Jim) O'Connor is the latest Westchester professional to join the organization's board. He is the vice president of corporate development at Empress Ambulance Service in Yonkers, overseeing business development, government affairs and strategic planning for the organization. With more than 40 years of emergency medical services experience, O'Connor has dedicated his career to improving the industry and providing state-of-the-art patient care in a personal and compassionate manner.
O'Connor is a current member of the Government Affairs Committee of the American Ambulance Association and a former member of its board. He is also affiliated with the Downstate New York Ambulance Association and is a board member of the New Rochelle Police Foundation. O'Connor also previously served on the New York State Department of Health Emergency Medical Council, the Westchester Regional Emergency Medical Services Council (chairman and founding member), and the American Heart Association (board member).
In addition to his role on the HOW board, O'Connor serves on its Leadership and Development Council. He lives in White Plains.
###
About Hospice of Westchester
Hospice of Westchester (HOW) is a private, not-for-profit healthcare agency that provides skilled, compassionate and comprehensive end-of-life home care to patients diagnosed with any serious or life-limiting illness and gives support to their families and loved ones. Hospice of Westchester is located at 1025 Westchester Avenue, Suite 200, White Plains, NY. For additional information, visit http://www.hospiceofwestchester.com or call (914) 682-1484. For the latest news and updates, find HOW on Facebook.