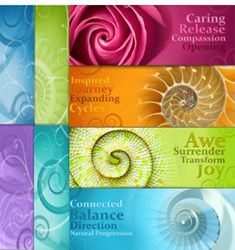 Get Online...It's Time
Philadelphia, PA (PRWEB) August 20, 2013
From electronic health records to real-time communication, online technology has become the mainstream in healthcare. However, hospice volunteer training programs have not been early adopters, and have needed a reason to jump on.
It looks as though they have found one…or it is finding them.
Surveyors are now targeting hospice volunteer training programs for compliance, and evaluating everything from content to documentation, and even patient satisfaction. These challenges and shortcomings have been the easiest to internally ignore but the toughest to correct if there is a deficiency.
Compliance is tough enough to keep up with, but creating a barrier for hospice volunteers to train these days, adds even more pressure on volunteer programs, where it should and can be easier. Typically hospices conduct live training classes that may be held over several days, or even weeks. It is becoming more difficult for potential hospice volunteers to make that full commitment when training schedules do not accommodate them.
"A video-based, online approach solves a multitude of concerns," said Patty Burgess, Founder of Teaching Transitions, an innovative, online hospice volunteer training and certification program, which is gaining attention nationally. "Compliance can be streamlined staving off corrective action plans, the repetitive parts of training can be automated to free up volunteer managers to focus on growing a thriving program, and no longer do hospices have to lose a volunteer to a competitor because their training schedule is inconvenient."
Chandler Hall Hospice, one of the Philadelphia area's most respected hospices for the past 40 years, agrees. "With Chandler Hall's commitment to the community all these years, we felt that Teaching Transitions brought the technology, expertise and focus to continue our tradition of innovation", stated Tim Cousounis, Senior Director at Chandler Hall Hospice.
"We evaluated other online programs and found that Teaching Transitions best addressed an online approach in the areas of convenience, volunteer interest, compliance, content, cost and value. With Teaching Transitions hospice volunteer training online, our volunteer program is substantially differentiated in the community," said Mr. Cousounis.
The concept of "getting online" sounds great, but what about the reality?
Amy Keiper-Shaw and Christine Godshall manage between 150 and 200 volunteers at Chandler Hall. Ms. Keiper-Shaw shared, "The Teaching Transitions program has been easy to use, even for those users who consider themselves computer challenged. The content is thorough and informative yet is presented in an interesting manner so that the volunteer wants to log back on to continue their training."
"The volunteers love that they will receive a certification at the completion on the program that they can use not only in their work here, but also in future endeavors. They love the flexibility of the being able to complete the training around their schedules. Having the time needed to complete each module helps them with their time management," stated Ms. Keiper-Shaw.
"Teaching Transitions is setting the standard for online hospice volunteer training, by offering professional, high-touch, engaging, user-friendly training with administrative tools designed to assist with compliance, convenience, certification, cost-savings and consistency."
Those who are interested may see a "sneak preview" of the training along with the 21 reasons why Teaching Transitions is the best possible online hospice volunteer training program for a hospice. The sneak preview offers a sampling of the media elements used in the program, and best of all—prospective clients can view up to two full hours of training, and it's free.
More information and the free preview can be found by visiting the Teaching Transitions website, or by calling 215-428-667
About Teaching Transitions:
Teaching Transitions is a nationwide, video-based, online hospice volunteer and palliative caregiver training company specializing in helping hospices attract and train volunteers. This is accomplished by offering engaging and inspired content, the latest in online training tools and technology, and back-end administrative support for tracking and documentation. Teaching Transitions' multi-media approach allows hospices to reach into their community to have massive impact, attract new demographics, all while making it easy and affordable to "get-online".