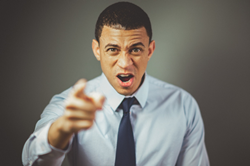 Data-derived revenue cycle intelligence makes it possible to manage revenue cycle by evidence, not anecdote or intuition. With it, providers find the solutions to a host of previously vexing organizational challenges. - Kevin Fleming, CEO, Loyale Healthcare
LAFAYETTE, Calif. (PRWEB) November 06, 2019
Just last month, experts from consulting company Navigant published insights titled "5 Pain Points for Revenue Cycle Executives." Their analysis was based on a survey of Hospital Revenue Cycle Executives conducted in partnership with the Healthcare Financial Management Association (HFMA) and prepared by professionals with direct experience working with healthcare professionals in executive and revenue cycle leadership. Their conclusions align with many of our own experiences processing 40 million patient transactions in the last year alone.
After working with some of the largest, most innovative healthcare providers in the country to improve patients' financial experiences and provider financial performance, we can emphatically affirm the report's assertion that "The revenue cycle must use its unique vantage on operations, outcomes, and financial health to drive and support responsible, savvy change—not just within its traditional scope but across the organization." As healthcare's transition into the consumer-driven "New Health Economy" accelerates, Revenue Cycle's strategic participation in planning, management and execution is now an operational imperative for every healthcare provider who intends to survive the change.
Specifically, Navigant's analysis identified 5 pain points afflicting Revenue Cycle Executives. Significantly, the survey analysis points out that these concerns affect leaders in all disciplines including clinical.
The five pain points identified were:
1. Optimizing the return on the Electronic Health Record system (EHR) investment
2. Enhancing Patient Engagement
3. Improving Clinical Integration
4. Managing Cost and Scale, including through robotic process automation and the forging of innovative partnerships
5. Rebalancing Health System Revenues, as one would with an investment portfolio – rationally and strategically
Optimizing the EHR system investment - When Inside Out Can Mean Upside Down
Here at Loyale, we're exposed every day to a common misapprehension among health system leaders that their EHR system will solve their revenue cycle challenges, particularly with respect to patient pay. So, we were encouraged to see that many of the CFOs who participated in the survey agreed "that real EHR optimization requires concrete goalsetting, extensive knowledge of EHR functionality, and carefully targeted interventions — as well as the organizational infrastructure to accomplish them."
In other words, the study suggests, EHR systems alone are insufficient for keeping a health system's revenue cycle management and operating revenues in top form. This is especially true given the way most health systems are using these systems. Achieving revenue cycle excellence calls for "Interventions to set a framework for EHR optimization. These include metrics around bad debt and avoidable write-offs; prior authorization rates; medical necessity criteria; timely, accurate billing; and appropriate patient follow-up." It goes on to point out that "Pulling these essential levers tends to make a tangible and relatively quick impact on ROI." Conversely, it's safe to say that neglecting these levers has negative financial consequences. These may include reduced cash flow, higher patient write-offs and/or market share loss due to negative market perceptions resulting from aggressive collection techniques.
Health systems and hospitals who depend exclusively on their EHR systems for patient financial engagement fall short when measured by the most important stakeholders - patients themselves. Loyale Healthcare published an article on this topic in June of this year titled, "Electronic Medical Record Systems: Powerful for Clinical Engagement, a Liability for Patient Financial Engagement" In our analysis, we acknowledged the many crucial advances in care and administration that these systems have enabled. We also shared important observations gleaned from our own experiences helping providers close "the gaps between what patients want and what they get", from many healthcare providers.
Leveraging Revenue Cycle to Optimize Value
In reality, all five of the revenue cycle pain points listed above are linked. By tackling all of these challenges, health systems, hospitals and other care providers can effect transformation that extends across the entire enterprise. Leveraging revenue cycle excellence, they can drive the systemic and cultural changes needed for the enterprise to thrive in a value-driven, consumer-centered market.
Based on our experiences working with some of America's largest healthcare providers, solving healthcare's revenue cycle management challenges calls for targeted interventions like Loyale's integrated technology platform. Our Patient Financial Manager complements provider EHR systems to help providers execute a more holistic revenue cycle strategy. A strategy that extends well beyond the sometimes-limited purview of traditional revenue cycle practitioners.
When the Loyale-optimized system is tuned to the organization's strategies and operating processes, the system's deep visibility into the organization's financial transactions combines with its consumer-ready functionality, making it possible to tackle the other pain points as a matter of course. That is especially true when attempting to enhance patient engagement, the second pain point.
We have written extensively about the rising importance of consumers (patients) to the prospects for healthcare provider success. In one of these articles, Loyale chairman and founder, Dan Peterson, notes that "Loyale was conceived with a vision for the future of healthcare. A vision where fiercely loyal patients are a provider's principal drivers of brand and business growth." Our company exists to solve one of healthcare's biggest failings - patient financial engagement - and to improve outcomes for every stakeholder: patients, providers, employers and payers.
The intention to enhance patient engagement leads unavoidably to transparency for patients and for providers. The Navigant analysis observes along with many other industry experts that, "the revenue cycle should be supporting and engaging patients through a combination of transparency, payment support options, and seamless service." But transparency is critical for providers too, particularly when applying portfolio management principles to revenue cycle.
The Portfolio Approach to Revenue Cycle Management
In May of last year, we published "4 Best Practices for Patient Responsibility Portfolio Management." In it, Loyale chairman and founder Dan Peterson explained how, with better visibility into patient-pay, it's possible for healthcare providers to achieve significant revenue gains while delivering more satisfying patient experiences. Significantly, the same visibility can have a material impact on other organizational initiatives around patient experience and staff engagement.
By leveraging data-driven intelligence to segment revenue cycle "asset classes", Loyale systems reveal a provider's most valuable (highest yield) revenue assets by class. Providers can then make informed decisions to optimize revenue-positive behaviors and work to correct under performers. The same system extends its organizational reach to automatically; 1) determine the patient's propensity to pay; 2) map out realistic payment scenarios; 3) predict whether the patient will pay in full or in part and 4) define the best follow up strategy to include payment planning options and communications strategies.
Data-derived revenue cycle intelligence makes it possible to manage revenue cycle by evidence, not anecdote or intuition. With it, providers find the solutions to a host of previously vexing organizational challenges. At Loyale, we're demonstrating that providers can improve and optimize clinical integration and identify opportunities for process automation. We're also providing technological support for innovative partnerships to manage costs and achieve scale. The latter, achieving scale, is especially important as the industry continues to consolidate and as many providers struggle to achieve the efficiency gains anticipated when planning the merger or acquisition.
We at Loyale Healthcare applaud Navigant's analysis and the growing chorus of industry experts and associations calling for transformation in revenue cycle, particularly as it concerns patients. Patients today hold the key to healthcare's future. The providers who reimagine their operating models and adjust to listen, respond and anticipate their patients' needs and expectations will be the winners. Loyale is proud to partner with the healthcare providers leading this important phase in healthcare's evolution.
Kevin Fleming is the CEO of Loyale Healthcare
About Loyale
Loyale Patient Financial Manager™ is a comprehensive patient financial engagement technology platform leveraging a suite of configurable solution components including predictive analytics, intelligent workflows, multiple patient financing vehicles, communications, payments, digital front doors and other key capabilities.
Loyale Healthcare is committed to a mission of turning patient responsibility into lasting loyalty for its healthcare provider customers. Based in Lafayette, California, Loyale and its leadership team bring 27 years of expertise delivering leading financial engagement solutions for complex business environments. Loyale currently serves approximately 12,000 healthcare providers across 48 states. Loyale recently announced an Enterprise level strategic partnership with Parallon including deployment of its industry leading technology to all HCA hospitals and Physician Groups.