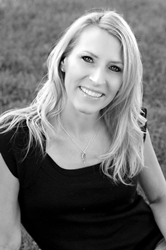 LAS VEGAS (PRWEB) December 18, 2019
Hospitality Dental, a dental office in Las Vegas, is pleased to announce that they are now offering free consultations for both braces and Invisalign® Clear Aligners. Providing this free dental service allows the orthodontists at Hospitality Dental to help their patients get the beautiful and straight smile they truly deserve.
The orthodontists at Hospitality Dental understand that having a healthy and beautiful smile can change a patient's life. The good news is that accomplishing a healthy, straight smile is now made even easier with dental services like Invisalign® clear aligners and braces that will help straighten and align a person's teeth.
Leading the orthodontic clinical team at Hospitality Dental is Dr. Jamie Drowely, a seasoned and well-respected orthodontist and Invisalign® trained.
" At Hospitality Dental, our patients come first. We want to ensure that orthodontic care is readily accessible to the individuals who need it the most. With free consultations coupled with affordable prices and financing, there's no reason patients should should delay getting the smile they deserve."
Hospitality Dental ensures that every patient who visits their office will experience exceptional care by the friendly doctors and staff. Their dental professionals are committed to delivering the most advanced dental care at affordable prices.
The dental office is also proud to be the exclusive orthodontic provider for the South Point Hotel Casino and Spa staff.
About Hospitality Dental
Hospitality Dental and Orthodontics is part of P3 Dental Group, a rapidly growing group dental practice affiliated with Smile Brands Inc. Founded by Dr. Matthew Welebir in 2003, P3 Dental has been delivering quality care to Las Vegas and Henderson area residents. With six convenient general dentistry locations and two co-located specialty centers, P3 Dental Group provides state-of-the-art general and specialty care, including preventative care, periodontal care, restorative care, cosmetic care, Invisalign®, dental implants, oral surgery, and sedation dentistry. Their mission is to create long-term patient relationships by making dental visits convenient, affordable, and stress-free. ###
To learn more about Hospitality Dental, call our office at (702) 874-3731 or send an email to smile@hospitalitydentallv.com . The team of dentists and dental staff look forward to meeting new patients. To start a free consultation, visit the website at http://www.hospitalitydentallv.com.