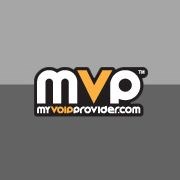 Hosted PBX systems give businesses more control over their phone systems for less money.
Seattle, WA (PRWEB) October 27, 2013
Most businesses that manage their own phone systems rely on having a Private Branch Exchange, which is usually referred to as just a PBX for short. Traditional PBX devices route inbound and outbound phone calls to the appropriate extension or phone line and increase phone efficiency in general.
Unfortunately, this tends to come at a rather steep price of a couple thousand dollars down, and will cost several times more than that over time with maintenance fees and paying a dedicated IT staff to manage the system. These costs can all be reduced by using a newly-developed cloud-based solution called VoIP.
VoIP stands for Voice over Internet Protocol, and transfers calls through the Internet for higher quality and lower prices than are possible with outdated telephone poles and copper wires. One of the most powerful advantages, broken down by the phone experts at http://www.myvoipprovider.com is hosted PBX technology, which grants businesses remote access to somebody else's PBX. Hosted PBX gives users all the benefits of their own PBX system, while letting the VoIP provider handle all the maintenance issues for a small monthly fee. This month, the VoIP experts determined the best 5 reasons to use hosted PBX services in businesses, and they present that list below.
1. Price
The most obvious example of hosted PBX savings lies in the price of service. Business VoIP providers that offer hosted PBX services often charge under $20 a month for access per phone line, which is far cheaper than traditional phone service comes out to.
Some businesses make the false assumption that these cumulative costs will add up to more than the price of simply buying a PBX outright. These calculations fail to take into account the fact that simply maintaining a PBX costs far more money per month than this monthly fee, since having a hosted PBX means never having to pay for a dedicated staff, parts, or the added electrical drain of the computers.
2. Convenience
A hosted PBX is great for small business phone systems because it allows them to focus on the thing that matters most: business. Often a PBX device requires it's own room, and always requires constant attention. Larger businesses will enjoy how easily phone lines are added and removed. Since most VoIP providers implement online account management, phone settings are instantly changed with the click of a mouse.
3. Unlimited Calling
Virtually all business VoIP providers include unlimited phone calls throughout the entire continental United States. Since geography isn't usually a factor in VoIP communication, there's no reason for them to charge long-distance or per-minute fees.
4. Features
While traditional phone companies charge for every single extra feature, VoIP companies usually include them for free. These features include, but are not limited to, enhanced voicemail, advanced call forwarding, customizable music on hold, and even IP video conferencing services.
5. Reliability
When a traditional PBX goes down, it can take hours or even days to get back up and running. Hosted PBX servers are based in the cloud, so when one server goes down it's instantly connected to a different working server. This usually happens so fast that businesses don't even notice.
Hosted PBX systems give businesses more control over their phone systems for less money. VoIP phone services also offer a higher quality of voice than landlines do, so the choice to switch to VoIP and hosted PBX services is a simple one. Find the right business VoIP provider at http://www.myvoipprovider.com/Business_VoIP.