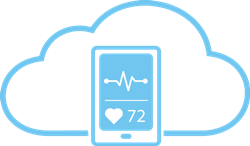 "By gaining the HITRUST Alliance's CSF-Certification for our Security Envelope, healthcare organizations and ISVs can deploy applications and workloads into Microsoft Azure knowing they will be compliant with HITRUST security standards."
SUNNYVALE, Calif. (PRWEB) April 01, 2020
Project Hosts, Inc. is announcing their Microsoft Partner Success Story, "Project Hosts delivers turnkey security and compliance on Microsoft Azure for healthcare companies." This story highlights the cloud adoption barriers for healthcare organizations, and how Project Hosts removes those barriers by providing a simple solution.
A leading provider of medical services and products was seeking a Cloud Service Provider with proven Azure expertise to help it achieve and maintain security and compliance while developing its new global home health monitoring solution. The company's goal was to develop the application in a consolidated cloud environment, which meant that this environment needed to be secure, HIPAA compliant, and HITRUST certified. Since this company was designing its cloud-based monitoring service as a PaaS solution, monitoring sign ins and access to the various PaaS tools and services on Microsoft Azure was imperative because this service dealt with Protected Health Information (PHI) and Personally Identifiable Information (PII)—two types of data that healthcare organizations are required by law to keep secure. On top of that, the company also needed to maintain some of the servers on premises, which further complicated the design and architecture of the deployment.
To address these complex challenges and meet the mandated requirements, the company engaged Project Hosts to serve as an extension of its IT department. This allowed the medical provider to allocate more resources toward developing its innovative remote health service, which included making adaptations to its medical devices and software applications.
By working with Project Hosts, the otherwise convoluted and time-consuming process for achieving compliance with healthcare information security standards was dramatically streamlined, allowing the medical provider to focus on mission-critical development tasks through its digital transformation—leaving the provisioning, continuous monitoring, and ongoing compliance to Project Hosts.
"By gaining the HITRUST Alliance's CSF-Certification for our Security Envelope, healthcare organizations and ISVs can deploy applications and workloads into Microsoft Azure knowing they will be compliant with HITRUST security standards." – Erez Avidan-Antonir, Vice President of Business Development, Project Hosts
About Project Hosts
Project Hosts is a cloud service provider that specializes in securing, managing, and meeting regulatory security compliance standards for Windows and Linux applications in Azure for customers and ISVs. Our comprehensive set of Azure managed services extend Microsoft's security beyond the infrastructure (IaaS) and platform (PaaS) level to protect entire applications at the Software (SaaS) level. Project Hosts implements the most rigorous cloud security standards including FedRAMP DoD IL5, HIPAA/HITRUST, and ISO 27001. Healthcare organizations, federal, state and local government agencies and enterprises rely on Project Hosts to ensure they have a cloud solution that meets their business needs, their budget and most importantly, protects their business, employees and patient's data from unauthorized access or theft.