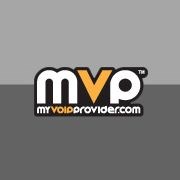 Using a business VoIP phone system is easy, and the choice to upgrade to VoIP is even easier for small businesses.
Denver, CO (PRWEB) November 03, 2013
All over the country, small businesses are in the process of upgrading to phone systems that route calls through the Internet instead of outdated and old-fashioned landlines. Even small home offices operating with only a single employee are seeing the advantages of using Voice over Internet Protocol (VoIP) phone systems. So the obvious question is, why?
VoIP phone calls use digital signals instead of the traditional analog signals in Grandma's telephone. Even during absolute silence, analog phone systems use up the entire bandwidth of a phone line, which leads to expensive phone bills. Digital VoIP signals are packetized into small pieces of data, and when there's less noise to send, they simply use less bandwidth. These efficiencies mean that VoIP providers are able to charge 50% to 80% less for phone service, which is a major windfall for small businesses and home offices.
As an added benefit, VoIP providers offer a higher quality of voice and more included features than traditional landline telephony for SOHO phone systems. To help small businesses find the right VoIP provider for them, the VoIP experts at http://www.myvoipprovider.com created this list of the best current and trending VoIP providers. The providers below are organized primarily on their fitness for small business solutions, but other factors like price, customer service, and recent business practices were also taken into account.
1. Jive
Earning our #1 slot, Jive Communications offers subscribers unlimited nationwide calling, unparalleled customer service, and industry-leading reliability at the low monthly cost of only $19.95 per month. Jive also rates excellently in customer reviews, consistently earning 5/5 stars on review sites (including our own business voip comparison page).
2. 8x8
8x8 receives mass praise from the VoIP industry, and their award winning service is recognized by Frost & Sullivan, Gartner, Infonetics, and more. Offering specific solutions tailored to home offices and to small businesses, 8x8 hosts off-site equipment that their customers have remote access to for advanced Fortune 500 features. These features include voicemail, caller ID, an auto attendant, call conferencing, and more.
3. Nextiva
Looking for a month-to-month solution for a small business VoIP service? Try Nextiva's contract free Internet phone service for as little as $19.95 monthly. Unlike other contract-free services, Nextiva never charges any hidden fees, setup fees, or even cancellation fees. To top it all off, their customer support team is entirely US based.
4. Mitel AnyWare
Mitel AnyWare offers small businesses the whole package for a complete VoIP solution. All VoIP requires to function is a high speed Internet connection, but Mitel will supply a compatible Internet system to businesses that can't support other carriers. Mitel will also include all the necessary VoIP equipment, and their customer service will guide customers through setup until the whole job is done.
5. Alliance Phones
Nothing is easier to use than Alliance Phone, which earns them a spot on this list as a perfect introduction to VoIP. Setup takes less than 30 minutes with their easy-to-use system, and an online control panel is all subscribers need to make any changes to their phone system they see fit.
Using a business VoIP phone system is easy, and the choice to upgrade to VoIP is even easier for small businesses. Lower rates, higher quality, and more included features mean that small businesses get more phone for less money. Stop wasting time and money, and switch to Internet phone service today.