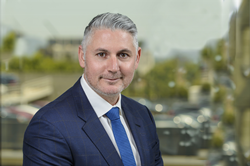 LOS ANGELES (PRWEB) September 23, 2019
Another U.S. city has announced plans to make the switch to 100 percent solar power. Hot Springs, Arkansas will soon join six other progressive American cities in an effort to make steps toward a greener and more prosperous future with projected savings of $30 million over the next 30 years.
Nicki Zvik, Founder of Green Solar Technologies, comments, "As an advocate for solar energy, it's encouraging to see cities dedicated to making a difference by means of solar. Solar energy is the future as it is the most viable alternative to fossil fuels, and as more cities have success with solar, the more cities that we'll see follow suit."
Other cities that are completely powered by solar energy include Rock Port, Missouri, Aspen, Colorado, Georgetown, Texas, Burlington, Vermont, Kodiak Island, Alaska, and Greenburg, Kansas.
"Surprisingly enough, none of the cities currently powered 100 percent by solar are in California or other sunny states like Arizona or Nevada," mentions Zvik. "Of course the sunnier states have solar goals of their own, but it just goes to show that solar energy can thrive in varying climates just as it does in sunnier climates."
Though Hot Springs will only be the seventh city to go completely solar, over 120 other American cities have made commitments to making the solar switch within the next few decades.
"Before too long, we'll be seeing the entire country run on solar," states Zvik. "Right now we're simply seeing the groundwork being laid for an incredible future."
Nicki Zvik is the founder of Green Solar Technologies and Spectrum Properties LLC.