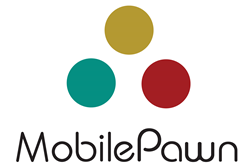 "All roads to success in the future lead to mobile – and that's why we pushed all our chips into the center of the table and bet big with MobilePawn!"
LAS VEGAS (PRWEB) October 22, 2018
The pawn world is changing, and competition is fiercer than ever before. The changing landscape requires stores to do more – more foot traffic, more loans, more sales, more convenience, more eCommerce. Now more than ever, pawnbrokers need to do it with less – less labor, less money, less cost. Doing more with less is only possible with technology, and unfortunately pawnbrokers today are still using technology that was built over 20 years ago. A major shift is accelerating, and pawnbrokers are feeling it, but it's not too late.
Pawnshops that can break out of the mold and offer great experiences will thrive in today's tech savvy world. "In some ways, the consumers haven't changed at all – they still want the same things; convenience, value, excitement, but now the journey starts in their back pocket, with their smartphone. It's simple really," explains Steve Mack. "All roads to success in the future lead to mobile – and that's why we pushed all our chips into the center of the table and bet big with MobilePawn!"
Change management is never easy – but Bravo is up to the challenge, helping pawnbrokers adopt new technology that is required to run a full commerce business. In this presentation Steve Mack will talk about:

Who are Pawnbrokers?
What is happening in technology?
Where is the industry going?
How technology can help?
Join Steve Mack and learn more at the California Pawnbrokers Association's 62nd Annual Convention on October 28th at 2:15 pm PT hosted at the Omni Rancho Las Palmas Resort and Spa.
About Bravo:
Bravo Pawn Systems is a point-of-sale, e-Commerce and mobile platform for the pawn industry. Launched in 2011, Bravo is the only pawn software developed by pawnbrokers for pawnbrokers. As the only Microsoft Azure cloud-based pawn software system on the market, Bravo strives to enable pawnshops to grow their business by providing innovative technology and world-class customer service to help them compete with national big box stores. For more information, visit bravopawnsystems.com or follow us on Facebook, Twitter, LinkedIn and YouTube.
Media Contact: 
Millet Concepcion
1-888-407-6287 ext.142 
millet@buya.com