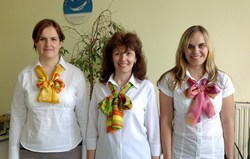 We believe that, while there are many obstacles to tackle in developing stable digital travel infrastructure in Romania, there are just as many opportunities
Oradea, Romania (PRWEB) July 30, 2013
Hotel Link Solutions, the specialist in digital-marketing products for accommodation providers, has announced its new partnership in Europe. Remtours, a travel agency based in Oradea, Romania, has more than 18 years of experience in tourism and will now offer the Hotel Link Solutions comprehensive and cost-effective modular service packages, including fully functional websites, channel management and even assistance with social marketing tools such as TripAdvisor.
"Together with Hotel Link Solutions, and with the same passion and devotion we have always shown, we will deliver a series of online marketing and sales solutions to Romanian accommodation providers," commented Mr. Remus Moraru, Country Manager of Hotel Link Solutions Romania. "These solutions fit perfectly with the growing trend of online business in Romania."
In keeping with shifting global practices, tourism in Romania has in recent years seen a growing reliance on online marketing, even as traditional 'offline' tourism declines. However, online travel services in Romania are still relatively new.
European Commission statistics reveal that Romania has approximately 5,000 accommodations, but that even while interest in Romania is picking up, only a small number of bookings have been made online, demonstrating the opportunity for growth to which Hotel Link Solution Romania will apply itself.
"We believe that, while there are many obstacles to tackle in developing stable digital travel infrastructure in Romania, there are just as many opportunities," said Ms. Elisabeth Molnar, the CEO of Hotel Link Solutions Romania. "Hotel Link Solutions services and experience will help our passionate and can-do team of professionals contribute to the growth of online business in the region."
Hotel Link Solutions Romania will present the comprehensive portfolio of digital services to a wide range of accommodation types, from small guest houses to larger hotels. Interest is expected to be high in everything from the state-of-the-art mobile-ready websites to booking engines and channel managers. "These are all services that will increase efficiency and really help accommodations achieve better online performances," concluded Moraru.
About Hotel Link Solutions
Hotel Link Solutions is a first-generation digital-marketing services provider for the accommodation industry. As a WHL Group and ResOnline joint venture, Hotel Link Solutions has tapped deep resources and wide industry reach to develop a world-class and competitive range of products. Hotel Link Solutions is committed to building a sustainable future for travel and to ensuring that all relationships with clients, staff, business partners and host communities are win-win.
For more information, visit http://www.hotellinksolutions.com or contact Elisabeth Molnar at elis(at)hotellinksolutions(dot)ro or on +40 259 432888.