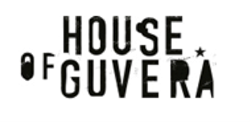 "It's exciting to open our flagship venue in one of the coolest emerging art scenes in the world, downtown Los Angeles."
Los Angeles, CA (PRWEB) July 22, 2015
House of Guvera, the content division of global music streaming company Guvera, today announced its U.S. flagship location in the arts district of downtown Los Angeles. The flagship headquarters is a full-scale creative and event space for artists, musicians and brand partners and will host live, intimate performances with established and emerging artists as well as provide a unique space to host events for brand partners around the world. The House of Guvera website hosts original content ranging from short online films about the music that inspires the lives of brilliant, creative minds, to interviews of artists on tour, photography of live music and branded content. The industry insider launch party last Thursday night featured performances by Los Angeles' very own rock duo, Best Coast, along with LA-based Froth, as well as singer / songwriter Ariel Pink. Special guests included Garrett Stevenson from Trash Talk, Jennifer Humphrey, designer and founder of Trois/Agogoblog, Phil Hoelting, director of FYF Fest, AJ English of Coming, Benjamin Plant of Miami Horror, Shannon Kelley of Vice Media, Cydney Morris of Stone Cold Fox, Jessica Curie of Private Party and more.
"Our goal is to bring the music experience to life in its rawest form and leverage our level of access to give music fans a point of view they don't get to see on a regular basis. We're a small team, a handful of guys that have been living in LA and loosely involved in music, with a pre-existing connection to a lot of the artists that we end up featuring," states Jake Denney, content director, House of Guvera. "Brands are now providing as many resources to artists, if not more, than labels and we wanted a space that we could leverage to give brands a way to interact with a music loving audience, while providing free intimate shows of the highest quality to LA's music fan base. House of Guvera and our work with brands is the evolution of music as a business, and where the industry is going right now."
House of Guvera offers curation and creation of original content, to create deeper more engaging experiences on the Guvera streaming platform. Guvera operates in 20 countries and its clients create "branded channels" which are branded environments that house curated music, film and content that reflects the brand's personality. Brand partners that Guvera has worked with include Boost Mobile, Victoria's Secret, McDonald's, Microsoft, Nikkon, Corona, 20th Century Fox, Kia and many more.
"It's exciting to open our flagship venue in one of the coolest emerging art scenes in the world, downtown Los Angeles. Next for House of Guvera is the screening of our first short film in Vietnam, beginning work with two new directors to film our first music documentaries in Panama and Russia and the opening of our new House of Guvera venues in Bombay, India and Melbourne, Australia," said Guvera's founder, Claes Loberg.
The space has received acclaim for its attention to beautiful sound – bringing in
Chris Owens, one of LA's most in-demand acoustic designers, to build the acoustic treatment. He most recently built the production suite for Atlantic Records, the audio room for the VICE post-production facility in Venice Beach, the acoustic treatment for Buzzfeed's new in-house films production facility and more. The venue's interior design, steel furniture and unique lighting, has been a collaboration with Brian Thoreen, an LA-based designer who recently designed Michael Mente's house and the Revolve Pop Up at The Grove in Los Angeles.
About House of Guvera
House of Guvera is the content division of global music streaming company Guvera. Within the past year House of Guvera has worked with more than 140 artists on various projects in 15 countries, with a collective social media reach of over 60 million fans. For more information, visit: http://www.houseofguvera.com.